By Ricky Matthew
Auckland – In a dazzling display of lights, culture, and unity, the BNZ Diwali Festival has once again etched its place as a cultural milestone in Auckland. Drawing a staggering 120,000 attendees, this annual celebration of diversity has not only surpassed previous records but has also become a vivid mosaic of the Indian diaspora in New Zealand.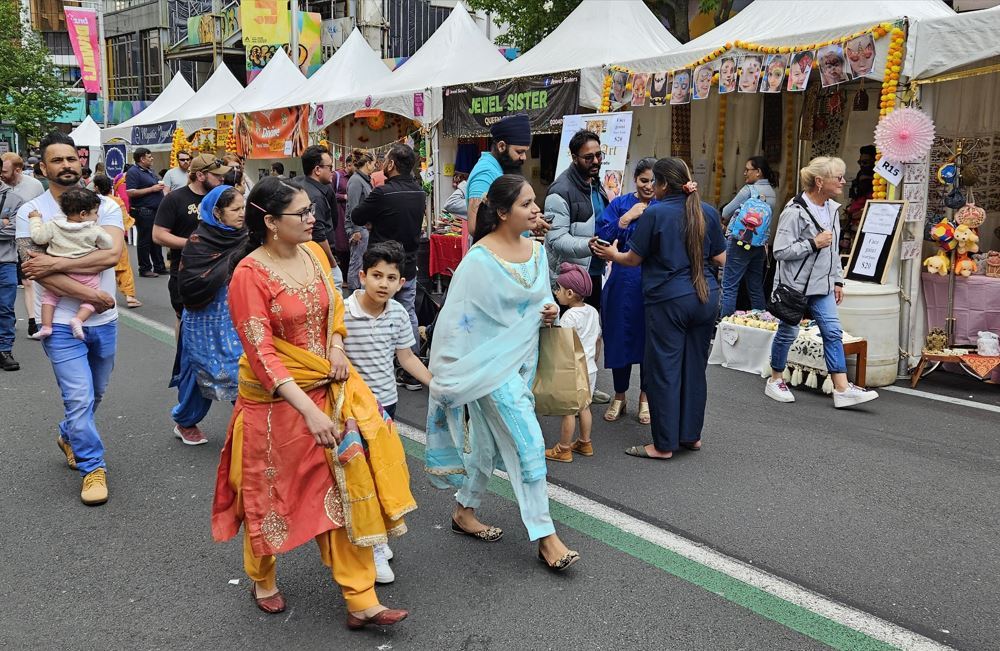 From noon until 9 pm on both Saturday, November 4, and Sunday, November 5, the festival showcased an unprecedented 150 performances across three stages. Attendees enjoyed a delectable array of sweet and savoury vegetarian delicacies, vibrant displays of arts and crafts, fashion exhibits, henna applications, invigorating yoga workshops, and a dazzling fireworks finale on the event's closing night.
Since its inception in 2002, the BNZ Diwali festival has evolved into a grand cultural spectacle. In August 2022, BNZ proudly assumed naming rights, solidifying its commitment to supporting and promoting this vibrant showcase of Indian heritage. Last year's event boasted a substantial 100,000 attendees, and this year's remarkable increase underscores the festival's growing popularity.
For the sea of attendees, the festival is more than just a numerical success. An attendee, Sanjay Patel (not his real name) from Delhi, reflecting on his experience, shares: "This is my third time. This is a great place to be. For me, it's about meeting different people because this is the culture of where I come from. Diwali is a time to come together and network. This is where all of us from different villages come together and celebrate this festival of lights."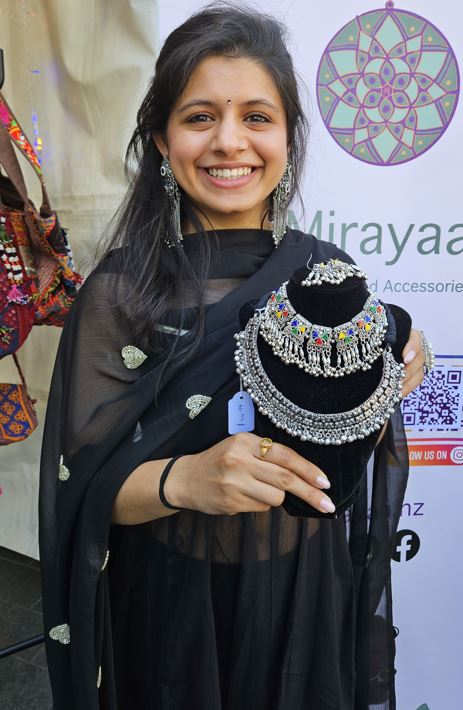 Delving into the heart of the festival, it's evident that BNZ Diwali is a feast not only for the eyes but also for the taste buds. An attendee who comes from Bombay and residing in Aotearoa for more than 5 five years said that he takes pride in the cultural representation. "We do feel pride because we show our culture, including the food. When you see the stalls, you can see authentic Indian food. We show that this is more to India."
The festival successfully breaks stereotypes, challenging the notion that Indian cuisine is nothing more than Butter Chicken. "Probably 65% of the Indian population is vegetarian, so we try to tell people that India is not one-dimensional," said another visitor. "There are many foods from unique regions like Masala Dosa, Vindaloo, Biryani, Samosas and Chai Tea".
BNZ Diwali transcends geographical and cultural boundaries, showcasing the rich tapestry of India. "Through the food and music and songs, we try to show people that India is very diverse with different cultures all the way from North to South," emphasises Sanja Patel.
Diwali is a global celebration that goes beyond mere entertainment; it's a cultural exposition that resonates with individuals from every corner of the subcontinent.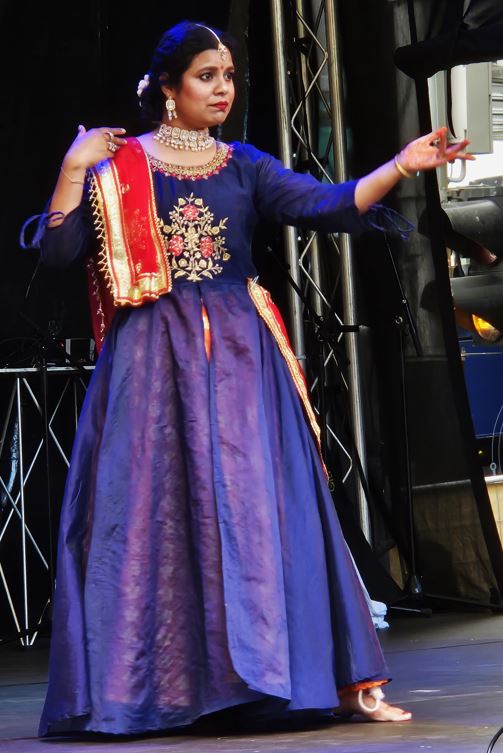 The festival becomes a sanctuary says an attendee, originally from South India. He says that in the midst of their busy life, the Diwali event is a cherished opportunity to reconnect with roots. "I feel at home at this Diwali event because a lot of the time we are running around and working, so it's a nice change to take a moment to live out our culture and traditions."
Expressing strong sentiments about the festival's continuity, one attendee asserts, "I feel this event should be continued, 100%. It is good entertainment and a good thing to come to on the weekend to celebrate our culture." The sentiment is grounded in the belief that without this celebration, the Diwali weekend might become mundane. "If we didn't have this celebration, then where do you go during Diwali? It would've been another monotonous weekend."
The festival serves as a global stage, showcasing the diversity of India. The anonymous attendee aptly notes that "some Kiwis cannot travel, so at least we can show here what India is all about and that there are many different dances and languages from different parts of India." It becomes a testament to the kaleidoscope of cultures within India, challenging any attempt to specify individuals solely based on their country of origin.
The BNZ Diwali festival emerges not just as an event but as a cultural phenomenon, uniting communities, breaking stereotypes, and providing a global platform for the diverse traditions of India. As the festival lights illuminates Auckland, it's clear that BNZ Diwali is more than a celebration; it's a living testament to the richness and inclusivity of the Indian culture thriving in the heart of New Zealand.