(above) Labour leader Chris Hipkins speaking at the party's immigration announcement on 23 September, 2023. Photo: RNZ / Giles Dexter
The Labour Party is the latest to announce its immigration policy targeting migrant parents and grandparents today.
It has promised a 10-year multiple-entry Super Visa that allows relatives to make successive visits of between 6 months and 5 years.
Those on the visa would need a written guarantee of financial support from their children or grandchildren, who must be a New Zealand citizen.
They would also need health insurance for the entirety of their stay and meet good character requirements, said the party.
Labour said the Super Visa would not count towards any pathway to residency.
Labour's immigration spokesperson Andrew Little also announced a one-off regularisation programme for overstayers who have been in New Zealand for 10 years or more.
It said this is to honour the historic Dawn Raids apology to Pacific people by backing it up with action.
However, the programme would not be limited to any particular group, meaning people from all migrant communities will be able to apply to regularise their visa status.
"These people are part of New Zealand. In some cases they have been here for decades. They have family here, jobs and church," he said.
"It's only fair that children born in this country aren't held back from making the most of their own lives, because of their parents' irregular visa status. That is why regularisation will not be limited to any particular group, meaning people from all migrant communities will be able to apply.
"About 14,000 to 20,000 people could be eligible for regularisation, including every survivor of the Dawn Raids era who has never left the country. It means they will have rights at work and access to more government services like higher education," Little said.
Meanwhile ACT's new visa, called the Unite Visa, would enable relatives to visit family in New Zealand for up to five years at a time, with a renewal requirement each year.
Parents and grandparents on the Unite Visa would also have to pay an annual $3500 fee to cover potential health costs.
"The public health fund will ensure that the Unite Visa is self-funding from a healthcare perspective," said ACT leader David Seymour.
"In future years the fee would be adjusted up or down depending on the level of healthcare cost for Unite Visa holders."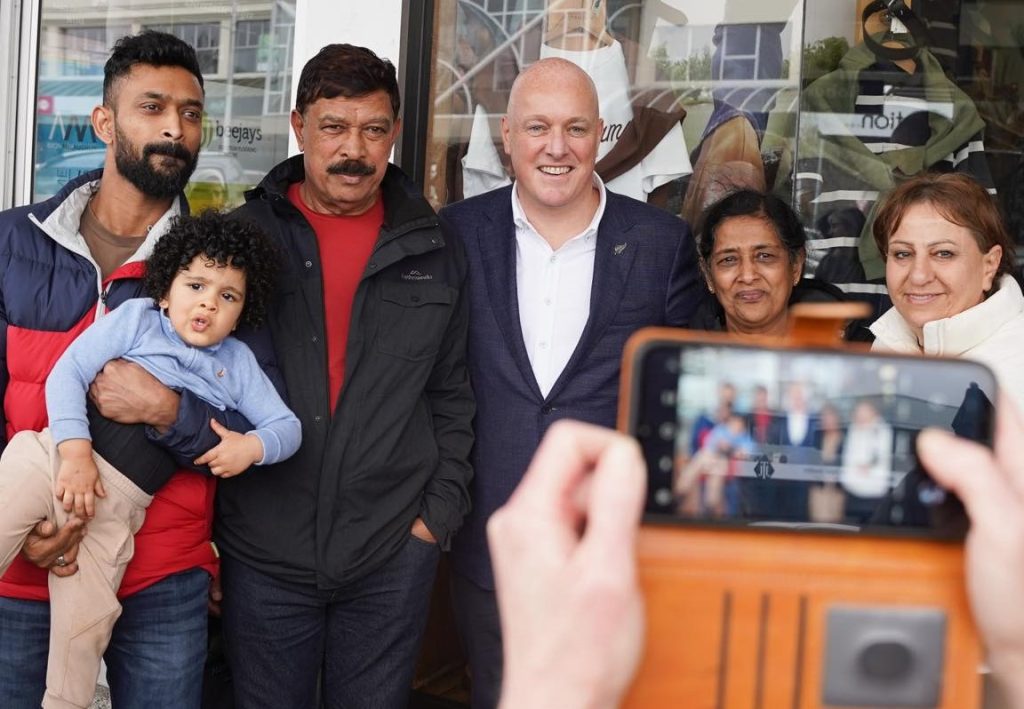 The National Party announced their immigration policy earlier today which would allow relatives to visit family members in New Zealand for five years, with the possibility of renewal for another five years.
National said those on the new Parent Visa Boost would need to be sponsored by their children or grandchildren, would not be eligible for NZ Super or other entitlements and would have to have health insurance.
At the moment, a general visitor visa allows a stay of up to 12 months, but it did not allow flexibility to leave the country and come back.
If someone makes multiple journeys, parents and grandparents can only visit for up to six months at a time, with a maximum total stay of 18 months in three years.
A residency visa is also available, but migrants must meet income eligibility thresholds.
Published with special permission from RNZ