By Liu  Chen, RNZ
Many migrants from mainland China believe gambling is safe in New Zealand because it is legal. Photo: Supplied / Problem Gambling Foundation
The true extent of gambling harm in South Waikato was revealed earlier this year with $8 million lost on pokies between 2020 and 2021. Many migrants from mainland China believe gambling is safe in New Zealand because it is legal. Photo: Supplied / Problem Gambling Foundation
Charities focusing on gambling addiction are calling on Asian communities to identify problematic behaviour early and seek immediate support despite any sense of shame or social stigma they may feel.
On Monday, the Department of Internal Affairs applied to the Gambling Commission to suspend SkyCity's casino license following a complaint from a former customer.
Kelly Feng, chief executive for Asian Family Services, said gambling harm was a significant problem for Asian individuals but people were often unaware of addictive behaviour, lacked knowledge of available support services or were simply unwilling to seek help.
"Research data shows that Asians are almost 10 times more likely to be affected by gambling harm compared to mainstream New Zealanders," Feng said. "Often they are not only suffering from gambling problems, but also mental health issues, alcohol or drug abuse, or domestic violence."
The Health Ministry's "Strategy to Prevent and Minimise Gambling Harm" has identified the Asian population, along with Māori, Pacific and young people, as a priority group.
A 2022 survey by Asian Family Services showed that 84.6 percent of Asian respondents have engaged in online gambling or video game activity in the past 12 months, including buying lotto, playing online video games, placing a bet at the TAB, participating in social casino games and gambling on SkyCity's online casino.
Among them, Indians had the highest rate of online video gamers (38.8 percent), followed by Chinese (28.5 percent) and Filipino (7.2 percent).
Problem gamblers accounted for 13.8 percent of people surveyed, and more than half of them are of Indian descent (54.4 percent), followed by Chinese (15.5 percent) and Filipino (8.7 percent), as shown by a similar survey in 2021.
Feng said migrants often faced employment and social pressures, and many would turn to gambling to comfort or distract themselves without knowing they have developed addictive behaviours, with international students being a particularly susceptible group.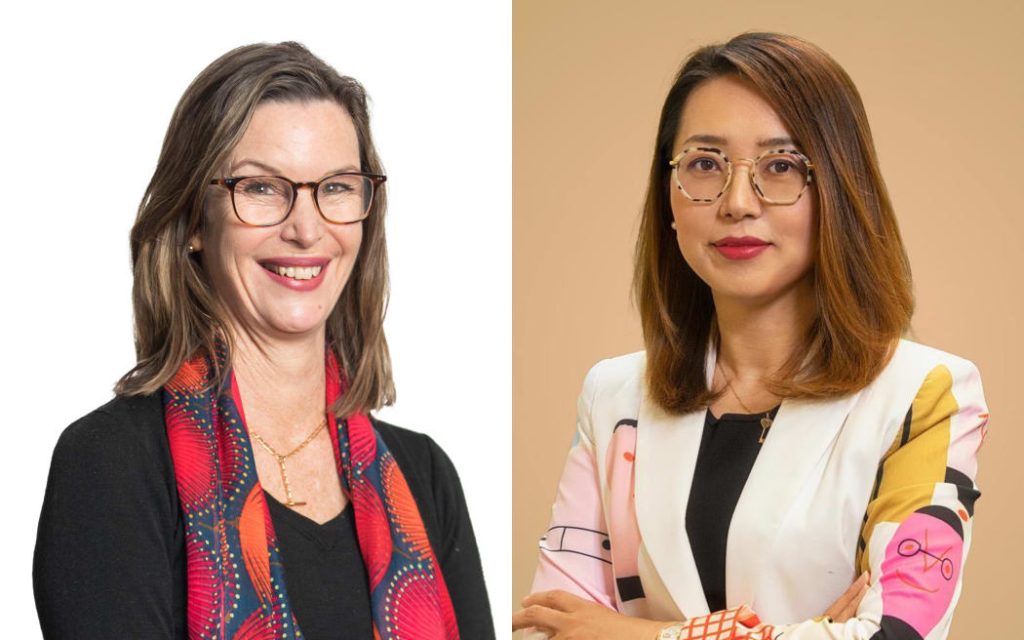 Over the past four years, Asian Family Services has provided help to around 1700 people each year on average, Feng said, adding that many only sought help when after being severely affected.
"Many were referred by the police," she said. "Many have gambled their properties away. There were also people who have gone bankrupt or wanted to commit suicide."
She said that many of those who came from mainland China, where gambling is illegal, believed gambling to be safe in New Zealand because it is legal, and so they were less aware of the harm.
Aside from language barriers for Asian migrants seeking help, many were reluctant to seek help due to the embarrassment they felt as well as the stigma associated with addiction, Feng said.
"They feel ashamed of themselves," she said. "They also felt they would bring shame to their family, and then they would also bare the shame around friends or wider social circles."
Feng said people experiencing gambling harm should acknowledge the problem and engage in early intervention.
"Losing money is just one aspect," Feng said. "Gambling will cause physical and psychological harm to people, provoke conflict with families and reduce the time spent with their family. The harm comes from different levels."
Casinos, the TAB, recreational clubs and pubs should be more responsible, Feng said, adding that such institutions should provide gambling harm-related information to people and ensure those who need assistance receive the help they need.
"No matter if a customer is Asian or any other ethnicity, casinos should make sure they're well-resourced and staff are well-trained to intervene when it's needed and refer the customer to a service provider for help," Feng said.
The country's public health messaging should also adopt diversity and inclusion, as much of the current gambling harm campaign has failed to reach Asian communities due to issues related to language barriers and different media preferences, she said.
SkyCity, which owns five casinos in New Zealand and Australia, said it had a multicultural host responsibility team, with staff speaking English, Chinese, Hindi, Korean and Samoan.
Gambling harm-related brochures have been translated into languages such as Vietnamese, Thai, Korean, Hindi, Chinese, Arabic, French, Tongan, Samoan, Māori and Khmer.
"SkyCity regularly meets with Asian Family Services (and a variety of other problem gambling services) to discuss host responsibility initiatives, and they are available to provide support and resources to the Asian community as needed," a spokesperson from the entertainment group said.
Problem Gambling Foundation provides free and confidential services to people who are affected by gambling. Its director of marketing and communications, Andree Froude, said it works closely with Asian Family Services, adding that it's also important for people to seek help.
"It's important that people understand that gambling harm is a significant social issue in New Zealand," she said. "We have a large population of Asian people, and they are disproportionately harmed by gambling, so it's important that they can access support that is culturally and linguistically appropriate.
"It's about the service being available, but it's also about breaking the stigma and shame around harmful gambling and encouraging people to get support. … Part of what we do is try to encourage people to get help before things get too bad for them."
Where to go for help:
Asian Family Services: ph: 0800-862-342; email: help@asianfamilyserivces.nz
Gambling Foundation: ph: 0800-664-262; text: 5819; email: help@pgf.nz
Gambling Helpline: ph: 0800-654-655; text: 8006
Published with special permission from RNZ