By Ricky Matthew
AUCKLAND – During the current cost-of-living crisis migrants are finding that childcare costs are adding to their financial woes. This can be attributed to the fact that more migrants have children under the age of five than people born in New Zealand, according to the 2018 NZ Census.
In addition, growing migrant communities are increasing the demand for early childhood education, which has already seen prices rise alongside the cost of living.
The findings of a recent survey suggest that New Zealand's childcare is among the most expensive in the world, according to Dr Aisling Gallagher, a Senior Lecturer in Social Geography at Massey University, who wrote an article on the subject in 'The Conversation' in March this year.
Against this backdrop migrants are responding positively to the government's 'no frills' budget announced on the 18th of May. One of the key measures in the budget is an increase in funding for early childhood education. The increase will ensure that early education remains affordable and accessible for all families.
"This Budget helps ease cost of living pressures by significantly reducing the cost of early childhood education for parents by extending 20 hours free ECE, that is currently only available to 3-5 year olds, to two year olds," said Education Minister Jan Tinetti.
"Childcare is one of the biggest costs families face, so extending 20 hours free ECE to two year olds will make a big difference.
"Based on average costs in 2023, families who were not previously receiving childcare subsidies would save an estimated $133.20 a week in childcare costs if a two year old child attended ECE for at least 20 hours a week."
The extension of the 20 hours free ECE subsidy comes at a cost of $1.2 billion over four years and will be available from 1 March 2024.
Migrants working in the early childhood education industry can also look forward to an increase in funding to lift the pay for teachers. The new funding will address the pay disparity between early childhood education workers and their counterparts in kindergartens.
"We are also making an additional $322 million available to ECE services to lift the pay for teachers to help them move towards parity with their counterparts in kindergartens," Jan Tinetti said.
"In some circumstances this could amount to an increase of $14,762 or 18.6 percent.
"This is not just an issue of fairness. The sector has told us that inequitable pay between comparable roles causes a range of issues for education and care services, such as teacher shortages and staff retention," Jan Tinetti said.
There was a positive reaction to the 20 hours free ECE subsidy amongst ethnic community leaders who attended a Post Budget Forum on 2nd June at the Fickling Convention Centre in Auckland. Many believed that the subsidy would bring immense relief for migrant families.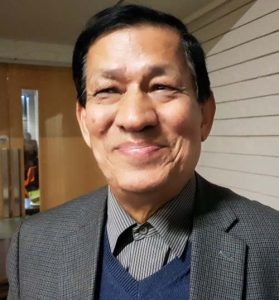 "Things have changed in the Nepalese community in Aotearoa," said Kamal Prasad Shrestha, President of the Nepalese Cultural Centre NZ Inc. "Unlike in the past, kids are now being sent to kindergartens. One reason is because some parents have to work. The other reason is that parents feel that it is good that children go to the kindergarten as they can learn a lot there to broaden their knowledge."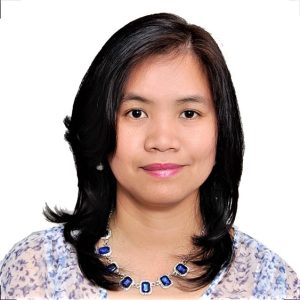 Nanette Carillo, a council member of the Asian Network Inc., echoed these feelings. "Most families will welcome this support from the government. Many parents are struggling to find a reliable person to look after their children. They believe that childcare centres offer their kids a safe and healthy environment."
A participant at the Forum put forward an alternative suggestion to the Labour Ministers at the Forum. "So, don't you think that instead of decreasing the age for eligibility for childcare to two years old, we could have increased the number of hours offered to kids between three and five years. Instead of the current 20 hours available to this age group, it could have been increased to 25 or 30 hours.
"That would make more sense and it would have been very well received by the ethnic communities. Because, from my understanding, in the ethnic communities we like to keep our kids in a bubble up to the age of three."
The Minister of Ethnic Affairs, Priyanca Radhakrishnan, responded by saying that many women have mentioned to her that the high cost of childcare has been a barrier to choosing to return to work. "So, there is a clear benefit that also pertains to women from our ethnic communities as well."
"Migrants are giving the thumbs up to the government's support for childcare costs," says Sheila Mariano, a Filipino community leader. "If only this level of assistance was available when my children were growing up. The high cost of childcare prevents mothers from getting back into the workforce to supplement the family income."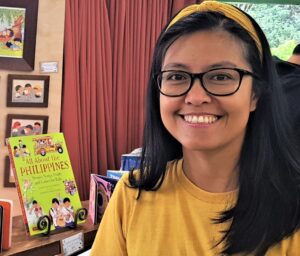 Some mothers, like Ezra Paz, feel that the allocation of the funds could have been more flexible. "I really believe that children should spend more time with their parents," says Paz. "I really do. I think that if I were to have a choice, if they give the money to the mum then I'd look after the child as long as I can. Because that's how it should be. To remove them from their mother at a younger age is not realistic.
"When you are a mum and you've been working all day, you get home. and you haven't got anything left for your family. My relationship with my husband suffered. I was working as a relief teacher full time, and I would come home tired, and I would have nothing left for my family. Why have children when you don't look after them at home."