By Ricky Matthew
Above: Saturnino Requiroso. photo / Migrant News.
Auckland – As more and more migrants make New Zealand their new home, they often encounter challenges when it comes to settling into a new environment. Among these challenges is the desire to create a comfortable and inviting living space, which includes having a well-maintained outdoor area.
At a time where costs are high and the planet is warming, Saturnino Requiroso, from Turf Man Landscaping, is offering a natural grass alternative that is both easy on the planet and the wallet.
Requiroso is part of a new wave of Filipino entrepreneurs that are taking their ideas to the New Zealand market. He brings a wealth of landscaping experience to New Zealand, having worked in the industry for over six years in the Philippines and several more internationally in locations like Dubai.
Requiroso has embarked on his entrepreneurial journey by carving out a niche in the market with his artificial grass installation business. However, this venture is not his first foray into the industry; he previously ran a similar enterprise in the Philippines.
The benefits of artificial grass are clear, as Requiroso explains: "People are turning to artificial grass because of less maintenance and electricity savings. People don't want to spend time watering and mowing the lawn, so with artificial grass you can save time. And, with artificial grass, you spend money only one time, then it lasts a long time. With natural lawns you have a high water and electricity bill."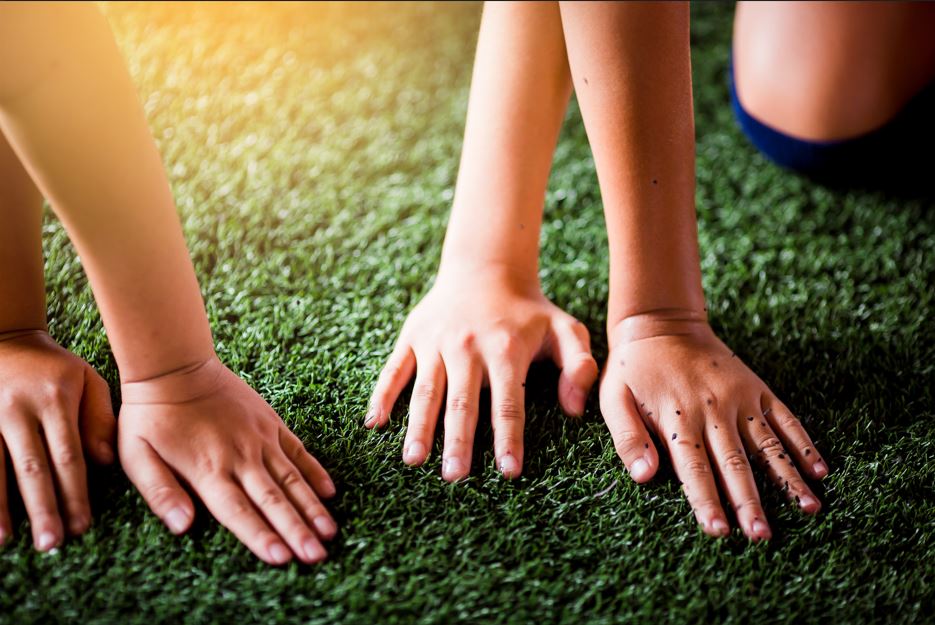 With less watering and mowing required, homeowners can enjoy a beautiful lawn without the hassle. Furthermore, Requiroso says that his installations can last up to 10 to 15 years, making one a cost-effective and environmentally friendly choice.
One unique aspect of Requiroso's business is his close connection to and understanding of the Filipino community in New Zealand. "Most of the people I help are Filipino houses with nurses, because they have no time to mow the lawn, no time to water. They ask for artificial grass for their lawns."
These grassroot ties to the community are what helps Turf Man survive in the competitive landscaping market in New Zealand. "It is very hard, because there is a lot of competition," Requiroso admits. "There are many landscaping companies here. I'm small and I'm only starting." However, he is persevering, relying on word of mouth, social media and the support of his fellow Filipinos to build his business.
Reflecting on his journey, Requiroso shared a comment about his passion for landscaping: "I love landscaping and it's always been the same whether I was in the Philippines, Dubai, Abu Dhabi, or Saudi Arabia. I've never changed my job. It's what I do best."
His dedication to his craft is what he hopes will propel him to the forefront of the artificial grass scene in New Zealand, making him a name to watch in the industry.
BACKSTORY: The rapid increase of Filipino migrants settling in New Zealand, a shade over 100,000 according to the Philippine Embassy, has created a corresponding increase in business opportunities catering for this market.
A new generation of start-ups are getting their opportunity to crack into the Filipino and mainstream markets via community events like the trail blazing Halo Halo NZ (www.halohalo.nz) and other Filipino events.
Small business heavy weights who have been honoured with the Business Excellence Award at the annual Filipino-Kiwi Hero Awards over the years have included: Lito Banal of Kiwi Roofing Ltd, Oscar and Mercy Catoto of Tres Marias Trading, Edith Carpenter of Planet Earth Travel, Jeths Lacson of Epiphany Donuts and Marjorie Bennett of Boracay Garden Restaurant. (www.filipinoheroes.nz)