By Ricky Matthew
photos / Migrant News
AUCKLAND – "A job fair can be a happening event for migrant jobseekers, because it is a platform to meet face-to-face with several prospective employers on one day and at one venue", said an employment strategist. "Basically, by attending a job fair you can override the very tedious and time-consuming task of randomly contacting one employer after another for months on end," he added.
This is the advice from Mel Fernandez, who conducts a Career Planning Masterclass for highly skilled migrants and is the founder of the long-running Migrant Expos held in Auckland, Hamilton, Wellington and Christchurch. These expos featured a dedicated job fair pavilion for recruitment consultants and employers from different industries such as hospitality, retail, construction, and various trades to conduct on-the-spot interviews with jobseekers. They also included wraparound services provided by NGOs and government agencies.
"Of late there have been countless job fairs being organised, because post-Covid employers in many sectors are experiencing critical staff shortages. What is the attraction of job fairs, you may ask. Well, for new migrants, finding a first job offer at one of these expos will jumpstart their career – they not only acquire the elusive 'New Zealand experience' but also acquire the means to have a comfortable life in their new country," elaborated Fernandez.
"In any case, job fairs can often provide a chance for migrants to network with potential employers, recruiters and other job seekers. It is also a golden opportunity to gather valuable information about the job market and industry trends."
The Ministry of Social Development (MSD) regularly organizes job fairs at various service centres across Auckland. While some of these expos are publicized directly with clients, others are promoted through the employment Facebook page, 'Job Connect – Work and Income'. These job fairss are open not only to MSD clients, but also to all job seekers in the region.
"We have been running these for several years and they are part of our long-standing role of supporting our clients and other job seekers into employment," said Mark Goldsmith, MSD Regional Commissioner Auckland Central/East.
"Job seekers can expect to find support when applying for jobs featured at the job fairs," explained Mr. Goldsmith. "Where job seekers want to apply for jobs, if they are clients of ours then there are a range of supports that we may be able to offer in terms of help with their CV, mock-interviews, and courses that help build their confidence and skills for work."
Goldsmith further commented about the support offered for Migrant workers. "Generally, when new migrants have come to New Zealand on work visas, they have already organised work as part of the conditions of their visa or have family members who have sponsored them.
"However, we are currently working with MBIE to help a group of Auckland migrants find the type of employment they came here for. They came to New Zealand as part of the accredited employer programme, but are now without employment.
"Through the Jobs and Skills Hubs we have been providing ongoing support to help them find alternative employment," Goldsmith added. "We are running a series of workshops where they can discuss their skills and experience and match with employment opportunities.
"If a new migrant needs assistance finding work but is not a client of ours, we would advise them to go into their nearest Work and Income office and talk to our employment team for further assistance.
"We also assist with employment for refugees who are part of the quota programme. We contract Red Cross to provide the 'Pathways to Employment' programme to help those with a refugee background prepare for and achieve sustainable employment. Assistance includes access to appropriate skills training courses and work brokerage services to help match refugees to jobs."
One employer present at an MSD job fair held recently in New Lynn was McDonald's. "We have open positions for crew members; that includes McCafé staffers," said the company's representative at the event. "We point attendees to our website where they and can apply for jobs.
"At the job fairs like today, we meet jobseekers of all ages. But typically it is teenagers to mid-30s who apply to us. They initially work on the front line, but we do offer opportunities for advancement.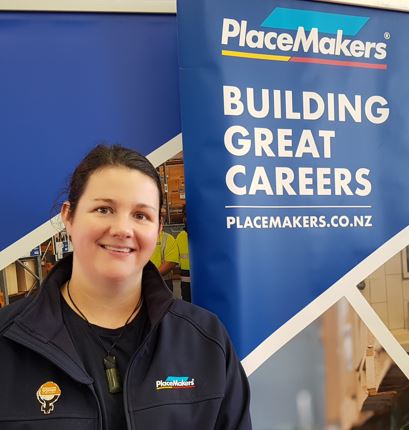 "This is an entry level job, in the sense that you don't need experience, you can come in and you learn on the job. University students find that McDonald's offer a great deal of flexibility when it comes to their schedules."
Another employer present was Placemakers, represented by Anneka Taylor-Mitchell, the company's Talent Acquisition Business Partner. "So, we're here today to find some good job seekers who are keen on getting a job. We have a range of roles that we recruit for from more entry level customer service roles all the way up to sales leaders.
"At the moment there are definitely more candidates than there were last year. Also, there are less vacancies than there used to be.
"Today we had a 16-year-old applicant, but also people who are close to retirement age. The average is probably around mid-20s to 30s."
Upcoming MSD Job Fairs:
5 October – Takapuna Community Link, 519 Lake Road, Takapuna.
19 October – Albany Community Link, 44 Corinthian Drive, Albany.
26 October – Waitakere Community Link, 36-44 Sel Peacock Drive, Henderson.
8 November – 10am-12pm Wesley Community Centre, 740 Sandringham Road, Auckland
Job seekers who are interested should contact MSD and register to attend.