By Ricky Matthew
cover photo – Pwint (right) with members of the Burmese community / photo supplied.
AUCKLAND – Myanmar, also known as Burma, is a country veiled in mystery. It has captured the imagination of many due to its rich history, diverse cultures and enigmatic nature.
Located in Southeast Asia, it is home to 135 ethnic groups with a unique culture, language, traditions and even food.
In Aotearoa, the Burmese are a small but tight-knit community of 2,475, with a presence in Auckland, Wellington and Nelson.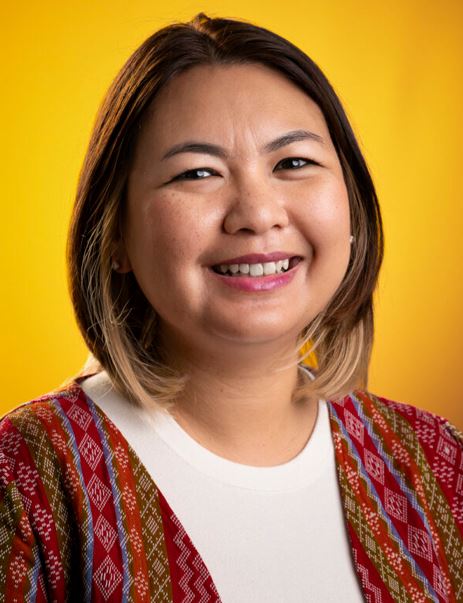 To gain an insight into Myanmar culture and how the community is assimilating into our society, Migrant News spoke with Hnin Pwint Soe – a Myanmar national who has been residing in New Zealand since February 2012.
"Myanmar has eight major ethnic groups and each is very unique," shared Pwint. "There are the Kachin, Karenni, Chin, Rakhine and Mon groups, to name a few.
"We also have a lot of Chinese people that cross the border. Our second capital, Mandalay, has a large Chinese population. These Chinese are often rich and do business in our country.
"The main national language is the Myanmar language, but there are many different dialects. For example, in the Chin population alone there are around 53 different dialects.
"I belong to the Chin community because my husband is Chin. However, I myself am a mix of several ethnicities in Myanmar – Kachin, Kayah, and Bamar. As I cannot speak any ethnic languages it is hard to be fully immersed in the community."
According to Pwint, the Burmese community in Aotearoa is a young, vibrant, and growing one. The median age of 28.6 years reflects the fact that many Burmese who are migrating to New Zealand are students or skilled labourers.
Pwint herself came to New Zealand in February 2012 as a student. She undertook further study for a Master of Education degree from UNITEC Institute of Technology. She was supported to come here through the ASEAN scholarship from the New Zealand Government.
"Before coming to New Zealand I did my bachelor's in education in the US," revealed Pwint. "After I finished high school at around 17, I went to the States. After I did my bachelor's there for four years and graduated in 2009, I went back home. I did project work with UNICEF, training the teachers in faith-based and monastery schools.
"When I came to NZ through the ASEAN scholarship it had just started. I was in only the second batch. That is why there were only three of us that came under the scholarship. However, now there are around 20-30 students coming from Myanmar under the scholarship. This was postponed by Covid, but it has reopened again."
Pwint came here through a different pathway to her husband. He came through the Refugee Quota Program and she came as a student. They met during her studies.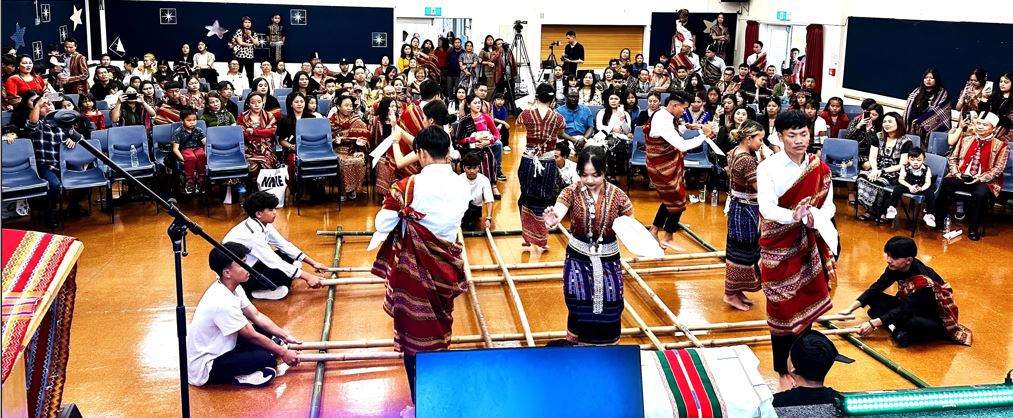 "Many Burmese come to New Zealand from Malaysia and Thailand as refugees," explained Pwint. "Thailand has a really big refugee camp, because it is at the border of Myanmar. Malaysia doesn't have a refugee camp, but a lot of Myanmar refugees moved to Malaysia before coming to New Zealand.
"Another pathway to entry in New Zealand is the skilled migrant pathway, which includes a lot of nurses and other professionals. They are given a pathway straight to residency because there is a shortage of nurses in NZ."
Pwint spoke about the typical career pathways for the Burmese in New Zealand. "A lot of the male arrivals from Myanmar with a forced migrant background become construction workers, painters and plasterers. Some that have limited English work on the farms or do fruit picking.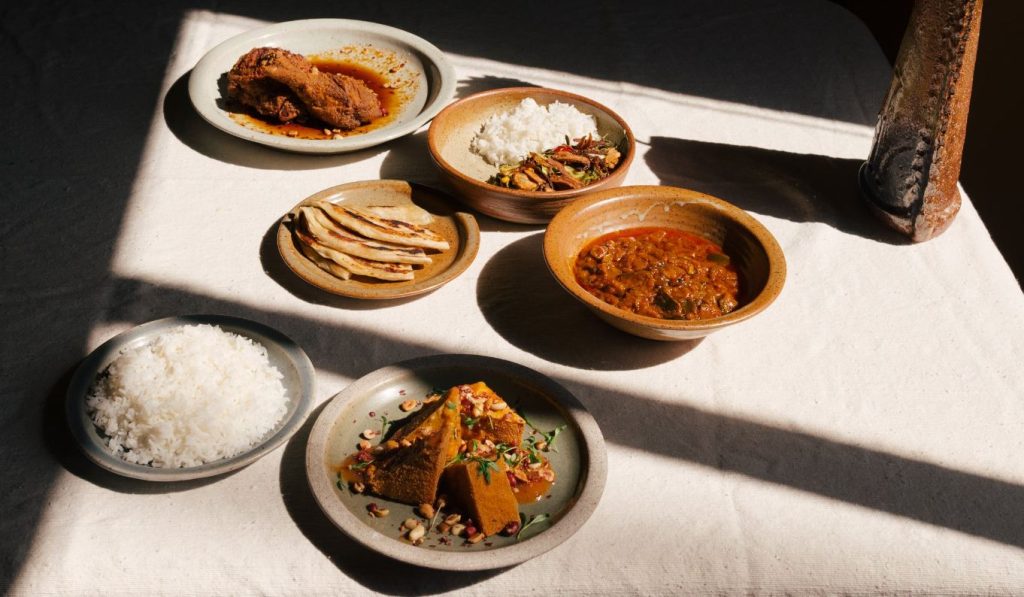 "Some do home catering businesses, as there are only three Burmese restaurants in Aotearoa – one each in Christchurch (Rangoon Ruby), Wellington (Mabel's) and Auckland (Constellation Café). Myanmar's food is a mixture of Indian, Thai, and Chinese, amongst other styles. We eat a lot of curry – chicken and potato curry and beef curry. We also have salads that are like Thai salads."
Finding a job was not so easy for Pwint because of the lack of connections that comes with moving overseas. "One of the biggest hurdles was the job search, because at the time I didn't have any local connections. The Burmese people I related to were not in jobs yet."
For two years she worked as a relief teacher for an early childhood education centre, but she did not have a permanent job. "I then worked at English Language Partners as a Culture and Language Assistant, before joining the Aotearoa Resettled Community Coalition (ARCC) as a Community Support Coordinator.
"I joined the ARCC because I was very much involved with the community and advocacy before I came here. I did social cohesion and teacher training.
"My husband Danny had a similar struggle settling in. He studied English and completed High School in Wellington before studying Mechanical Engineering. He now has a successful small business and we managed to buy our first home in New Zealand after six years of marriage. We are determined to work hard to build a better future for our son."
Compared to their home country, New Zealand has been a land of opportunity and a safe haven for Danny and Pwint. And it is clear that Burmese families like Pwint and Danny make up a hardworking and enterprising community who make a great effort to assimilate into their new environments while also seeking out meaningful employment and business opportunities.