By Ricky Matthew
Photos supplied and from Facebook: Tamaki Makaurau Ethnic Police Services
AUCKLAND – In a move towards inclusivity and strengthening community bonds between police and ethnic communities, Nga Pirihimana NZ Police have unveiled a new addition to their fleet of vehicles – a colourful, multicultural car that speaks 75 languages.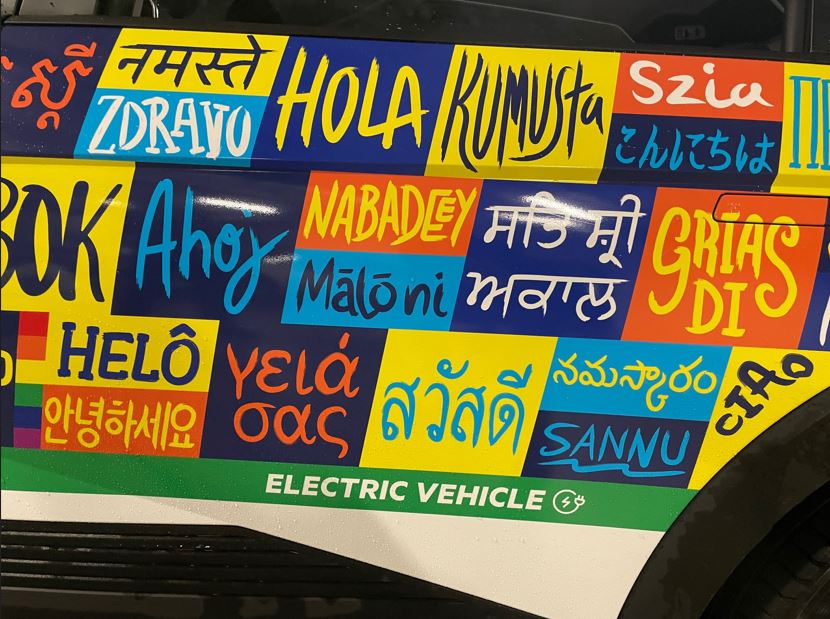 The latest edition to the police diversity fleet, this fully electric Hyundai Ioniq 5 SUV has been embellished with the word 'hello' in 75 different languages that are spoken by ethnic communities across New Zealand. The languages on the car include Afrikaans, Bengali, Danish, Greek, Hindi, Italian, Mandarin, Niuean, Tagalog, Tongan, Vietnamese and Zulu, as well as English and Te Reo.
This comes after the introduction of the Pirihimana (Māori), Va'a (Pasifika) and Rainbow (Pride) vehicles, which were integrated into the diversity fleet over the past few years.
The 230 ethnic communities in New Zealand that speak over 170 languages reveal the need for such a tool that is catered towards diverse communities.
The significance of the community car goes beyond its linguistic aesthetic. For Ethnic Services staff in Auckland, the multilingual SUV will serve as the community engagement vehicle to connect with community members that have a first language other than English.
Police Commissioner Andrew Coster proudly introduced the car at the Ethnic Focus Forum held at the Counties Manukau Police Station recently.
"We hope this new community car, which is a part of our diversity Police fleet, showcases our dedication and commitment to the diverse communities that we serve," Coster voiced.
He added that the vehicle will help increase trust and confidence through inclusion, consultation and recruitment. It acknowledges our multicultural communities that live here within our borders.
"This car symbolises our ongoing commitment to inclusion, consultation and recruitment by valuing diversity, which is one of our core policing values as an organisation."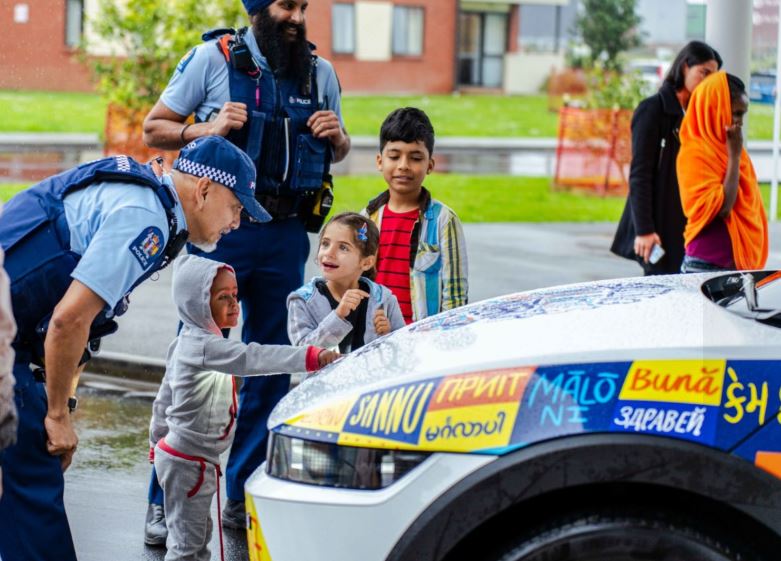 The Ioniq will be deployed at various community events in Auckland. It made an appearance at the Police Social Cohesion Meeting held on 12 September at Mt Eden War Memorial Hall. At the meeting, Jessica Phuang, the NZ Police Ethnic Response Manager, revealed to the community leaders that the concept for an ethnic services team community car came from one of her team's members. She was delighted with the idea and approval was sought to acquire a car for both community engagement and police recruitment.
The use of a Hyundai Ioniq 5 was no coincidence. The car is said to be part of a larger fleet electrification project, set to help police continue to reduce carbon emissions.
Existing funding and resources were used to make this new engagement vehicle happen, with this car being repurposed from the Waitemata District fleet.