O P I N I O N
By Eric Lomas
British stateman Winston Churchill once said, "The only thing worse than being talked about is not being talked about." If recent political news were anything to go by, it seems that Churchill's namesake from New Zealand – Winston Peters – adopted his wisdom as a political mantra.
The New Zealand First leader has been making the news recently, usually for reasons not many would consider desirable. Peters faced backlash after announcing a policy that would require government buildings to provide unisex toilets for transwomen, rather than allowing the latter to use women's bathrooms.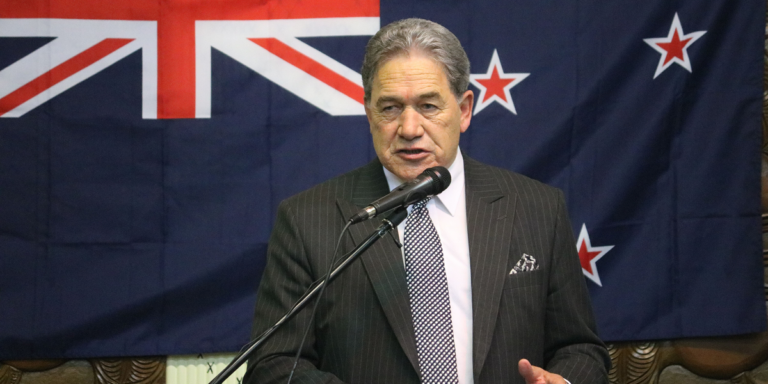 On Monday, he told a packed public meeting in Nelson that "Māori are not indigenous", saying the historically accurate fact that the early Māori communities had come from the island of Hawai-ki themselves. In that same speech, he called Te Pāti Māori co-leader – Rawiri Waititi – a "scribble face" for having a traditional Māori Tā Moko tattoo.
Such comments would be enough to end the career of any politician, but Peters has achieved longevity in New Zealand politics precisely by different to your run-of-the-mill politico. Never shying away from controversy, it is safe to assume the NZ First leader is not losing any sleep over the negative publicity he is attracting.
Why would he? The outrage he is receiving means that his name and that of his party's is being mentioned in the mainstream media. While the content of those mentions may be negative to large swathes of the population, there will still be a segment of society that Peters' message will resonate with.
One of the underestimated truths about the MMP system is that a party only needs to win five per cent of the vote to win seats in Parliament, or an electorate seat. Based on voting numbers from past elections, achieving five per cent takes less than 80,000 votes.
Peters and NZ First only need to resonate with roughly 80,000 voters to return to Parliament, three years after crashing out of it during the 2020 elections. His detractors might relish in excoriating him publicly over his comments, but unbeknownst to them Peters will be rubbing his hands as he achieves further media mileage.
Hence, it's no surprise seeing NZ First consistently poll at or just over five per cent in recent months. Winston is the talk of the town, and being talked about is all he needs to do.