By William Chen
Instagram: wchen. Facebook: William Chen.
Cover photo: Aunty Yoke Har. photo credit / William Chen.
The Moon Cake Festival is based on the legend of Chang E, the mythical moon fairy who lived in a crystal palace and came out only to dance on the moon's shadowed surface.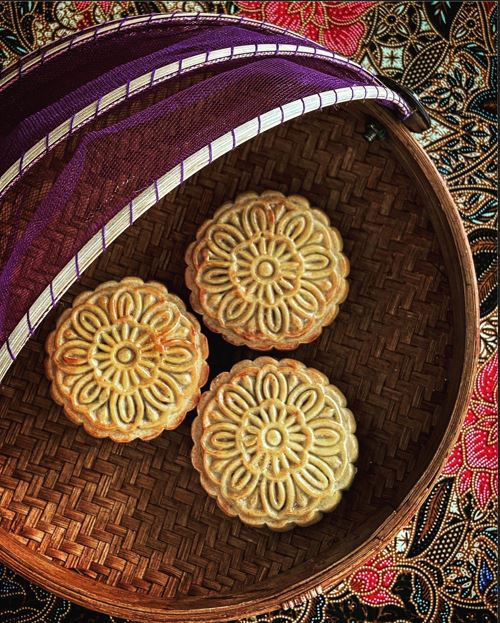 Legend has it that mooncakes were used to conceal secret messages sent among Chinese revolutionaries who plotted the overthrow of the Mongol invaders in the 14th Century.
This year, the 15th day of the 8th lunar month falls on 29 September. Public celebrations have carried on over this weekend, with luminous lanterns, moon cakes of great diversity in pastry skin and fillings, and lion dance groups have been brought in to create even more celebration, and scare away the bad spirits, especially at Election time.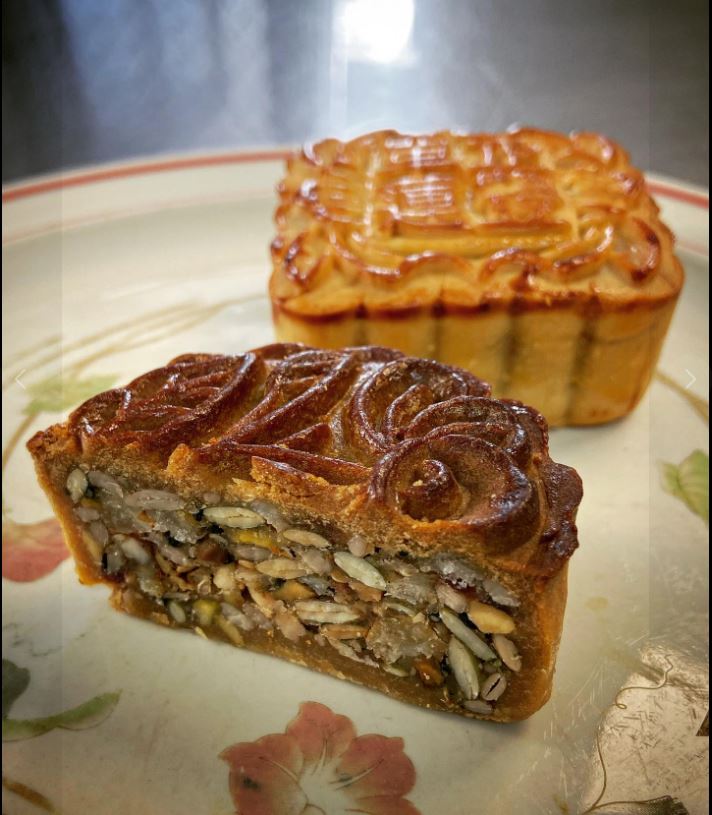 Aunty Yoke Har @88spicesnz has made her own moon cakes this year, she has the wooden moulds. Thankfully for us, she wants to preserve this tradition and heritage. Her nut and seed cake is especially stunning, textural, crunchy and singing with hints of spice. She has made the traditional lotus seed paste (ling yun), some with salted egg yolk, some without (for the uninitiated).
Annie of Fusion Cafe surprises Uncle with her gorgeous savoury Vietnamese moon cakes – lit by lup cheong sausage, BBQ pork, pumpkin seeds, sesame seeds, hints of 5-spice and sweet bites of candied winter melon.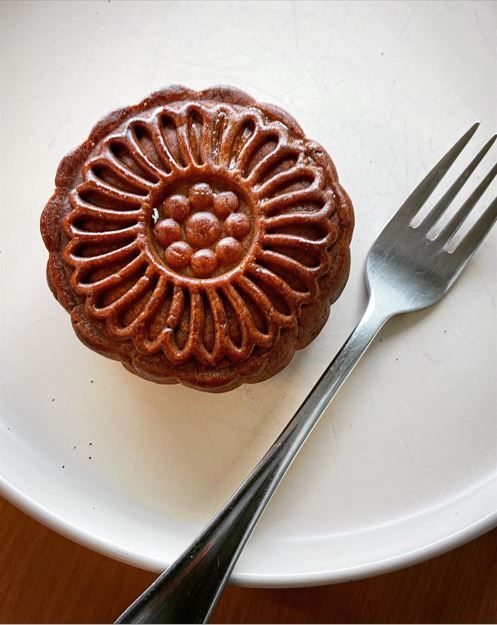 Wendy Lau of Folds Patisserie on Dominion Road has elevated her moon cakes to works of art status. Her wooden moulds produce sharp and defined cakes – too gorgeous to eat. Uncle has tried her special, a green matcha tea moon cake. It's exquisite!
Uncle has a stash of moon cakes and he's trying to get his angmo pheng yew to sample them. As he says, it's an acquired taste.
Reproduced with permission.