By Ricky Fernandez
AUCKLAND – After what seemed like an interminably long absence, OPM (popular music originating from the Philippines) is making a comeback to Aotearoa's shores. In July this year 'December Avenue' one of the most streamed OPM bands of all time, led the calvary charge when they rocked the stage at the Bruce Mason Centre in Auckland.
The sold-out show has set off a chain reaction of OPM artists scheduling concerts in New Zealand, including Moira Dela Torre (reaching over 1 billion streams for her songs), who is set to perform on the 28th of October at the Kiri Te Kanawa Theatre at the Aotea Centre in Auckland.
In a New Zealand exclusive interview with December Avenue, Migrant News held a Q&A session with the members of this 5-piece indie pop/alternative rock band from Manila who are known for their viral compositions online.
December Avenue is made up of: Zel Bautista on vocals and guitar, Jem Manuel on guitar, Don Gregorio on bass, Jet Danao on drums and backing vocals and Gelo Cruz on keyboard and backing vocals.
In this up-close-and-personal conversation the band members give their first impression of the country, how they kept busy during the Covid restrictions and the secret of their enduring success over 18 years.
Q: What are you looking forward to in New Zealand?
Zel: Apart from meeting fans, we want to visit Hobbiton.
In which countries do you get the biggest response for concerts?
Zel: Of course, in the Philippines, because that is the homebase. We also get a good response in Canada, the US and Dubai.
Q: During the Covid pandemic, how did you continue to present your music to your audience?
Zel: We were able to write and record some songs during the pandemic. We did online shows. Although we were still playing, a live recording is quite different from a live performance in front of an audience.
What are some key collaborations you have done?
Zel: We have a new collaboration with Belle Mariano that was released recently. However, our most successful collaboration was with Moira Dela Torre, with the song 'Kung Di Rin Lang Ikaw'.
What are your current top 5 hits?
Jet: Bulong, Kahit Di Mo Alam, Kung Di Rin Lang Ikaw, Sa Ngalan Ng Pag-Ibig, and Huling Sandali.
Are your lyrics influenced by your own experiences?
Zel: Not necessarily based on our experiences. The themes of our songs are about life, moving on and heartbreaks. That is why we are called December Avenue. We look at December as the last month of the year and it's an avenue to the new year or a new life.
I mostly wrote our past songs, but now I am collaborating with Jet. The songs we are writing now are more inspiring rather than about heartbreak.
How have you been able to work together for so many years?
Jet: There have been ups and downs, but we have the same passion and love for music. We have accepted the differences of everyone because we are five different characters, but it is a challenge to jumble everyone together.
What is your message to OPM fanatics in Aotearoa?
Zel: To all our fans in New Zealand, we were very surprised that the shows were sold out and at the same time we were excited. We want to thank you for your support – because you are part of the reason we continue to make music.
To all the OPM fans in NZ I think that this is just the beginning. We have lots of great bands in the Philippines and I'm pretty sure that they will be coming here next. So, watch out for that.
Thank you for the support that you have given us and the other OPM artists.
FAN-TASTIC!
We had the opportunity to speak with some of these December Avenue aficionados who shared their sentiments about the band's visit and their own personal connections to their music.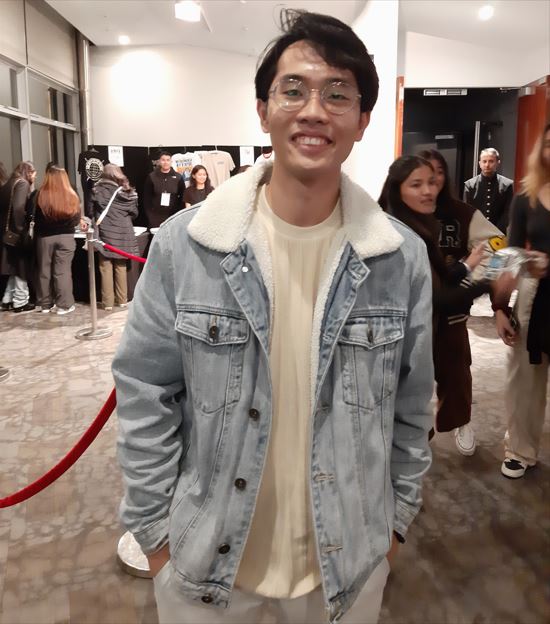 Miguel Manaig, Rotorua: "I love December Avenue's songs, but 'Eroplanong Papel' has to be my favorite because it is about LDR (Long Distance Relationship). I am in an LDR right now, so I can really relate to their songs.
I have been a fan since 2016 and I watched their concert for the first time in my City Calamba, Laguna, in the Philippines. So, when I learned that they're having a concert here in New Zealand, I waited for their tickets, and I think I was the third person to buy their tickets (laughing). In fact, I flew here from Wellington but I'm going back tomorrow because I study there."
Ella and Mark, Wellington: "We are fans of December Avenue because we really enjoy their songs. Mark has been in New Zealand all his life but we both listen to OPM music. He cannot even understand them, but he still listens to them (laughing). [Mark: "I know some of the words, that's good enough."]. My favorite song is the one with Moira ('Kung Di Rin Lang Ikaw')."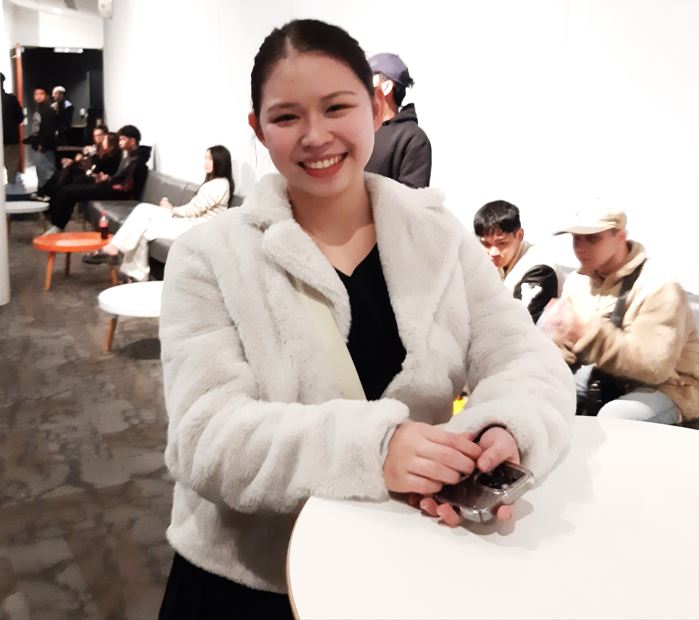 Eunice, Hamilton: "I knew them since their popular songs came out. They are one of the first Filipino artists I listened to since coming to New Zealand and I really like that I can come to their concert. I first heard of them from my friends and then I saw them on Wish Radio on YouTube."
Cyrus, Auckland: "I'm a huge fan of December Avenue and this is my first time seeing them in person. My favorite song is 'Dahan'."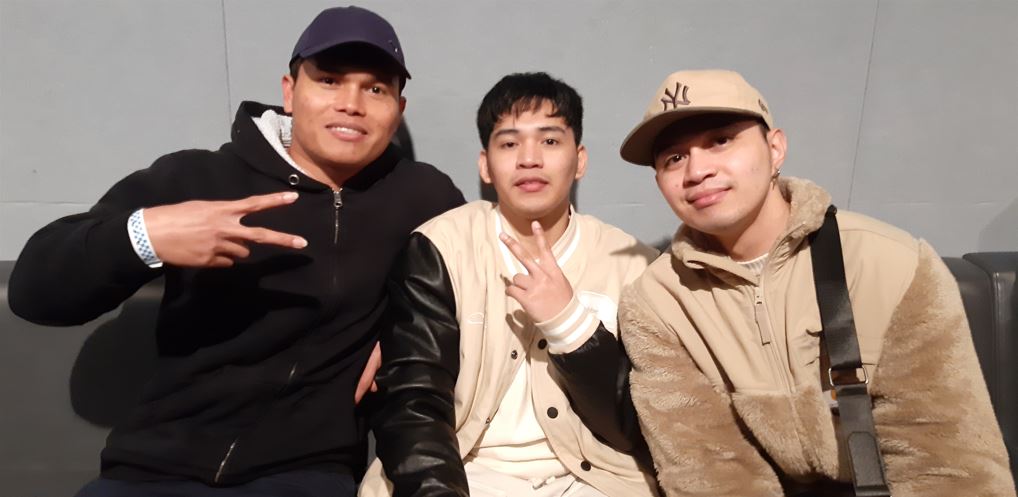 December Avenue's Auckland show was brought to you by Amor Yu Productions, Happy Box and Sinag Productions.