By Ricky Matthew
Above – Jesil Cajes. photo / Migrant News
Wellington – In a bid to represent and unite the growing number of Boholanos across Aotearoa a new charitable trust was launched in Wellington last year. The group 'Boholanos in New Zealand' aims to promote Boholano culture and to create a strong community bond among its members.
Although based in Wellington, the organization extends its representation to Boholanos nationwide, encompassing a diverse range of professionals including IT specialists, nurses and educators.
A successful lawyer and proud Boholano in New Zealand, Jesil Cajes, sheds light on the journey of the Boholanos in forming the organization. "The idea of formalizing our group with a legal identity in New Zealand came about in 2022. We realized the importance of having a structured organization to effectively represent the Boholano community," she explains.
Boholanos in New Zealand is currently the sole formalized association of its kind in the country. While the exact number of Boholanos residing in New Zealand is yet to be determined, Cajes estimates that there are around 200 Boholanos in Wellington alone. As the organization is still in its early stages, resources and further research are needed to establish a comprehensive database of members.
To protect the Boholano culture, heritage, and youth in New Zealand, Boholanos in New Zealand has exciting plans to promote their culture and fulfil their objectives. This includes organizing cultural events, engaging in projects with other organizations and addressing critical issues such as climate change and biculturalism.
The association aims to foster understanding and celebrate the vitality of bridging cultural and generational gaps while championing environmental causes through initiatives like tree planting and workshops on migrants' relationships with the land.
Engaging young Boholanos in the association's activities is crucial. Recognizing this, Cajes emphasizes the need to create a safe and inclusive environment for youth. "We must ensure that the organization values and hears the voices of our younger members. By addressing issues like mental health, climate change and identity, we can appeal to their interests and foster their active participation," Cajes asserts.
To overcome the challenges of generational differences, Boholanos in New Zealand embraces a non-hierarchical model, adds Cajes. The organization aims to create a space where the wisdom of the older generation intertwines with the perspectives and aspirations of the youth.
By making the organization safe, adaptable and open to change, the association strives to foster a sense of belonging and to encourage the younger generation to contribute and shape its future. "It is not really about the survival of the organisation, because the organisation will survive. It is about engaging the young people, which includes the young members that belong to the LGBTQ community," states Cajes.
BACKSTORY:
Bohol, the birthplace of the Boholano people, holds a significant place in history. It is renowned for being involved in the first treaty of friendship in the Philippines between Datu Sikatuna, the local chieftain, and the Spanish ruler. The treaty is symbolized by the 'Blood Compact', a ritual where participants consume a small amount of each other's blood.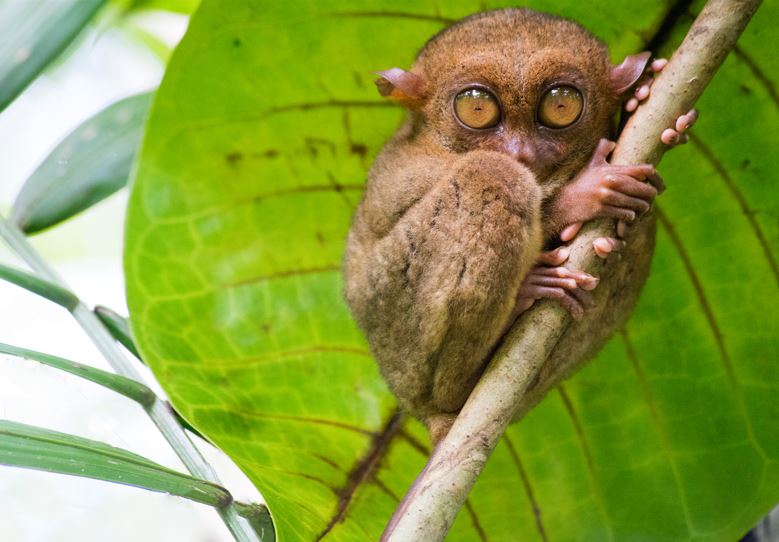 As per Cajes' insight, Bohol's natural beauty is what captivates visitors. In particular. "It's famous Chocolate Hills and one of the world's smallest primates, the tarsier," found in the island province.
Reflecting on her hometown, Cajes expresses immense pride in Bohol's hospitality and pristine beauty. "Bohol remains a gem despite its popularity. We are very proud of our natural, pristine beauty, because although it is popular, it is still not as highly commercialised as regions like Boracay."
When it comes to food, Boholano cuisine is renowned for its emphasis on soup-based dishes, showcasing the region's comfort-style cooking. Cajes explains: "Boholano cuisine is known for its soup-based dishes, such as Tinola (a soup featuring chicken and green papaya, seasoned with patis, a savoury fish sauce)."
Another popular Boholano delicacy, Peanut Kisses, has garnered popularity among visitors and has also become a cherished indulgence for the local community. Cajes notes that "these chocolates are inspired by the iconic appearance of the Chocolate Hills that Bohol is celebrated for and can only be manufactured and found in Bohol".
Another dessert Cajes listed was 'Calamay', a caramelized coconut dessert that takes advantage of the abundant coconuts surrounding the beautiful island.
As Boholanos in New Zealand forges ahead, they take pride in their rich heritage, vibrant culture and welcoming spirit. By preserving their traditions while embracing change, the association paves the way for a flourishing community that celebrates their roots while also building a brighter future in New Zealand.