By Gaurav Sharma, RNZ
(above) Priyanca Radhakrishnan photo supplied
Pansy Wong managed to achieve a number of firsts during her tenure as a lawmaker in New Zealand.
In 1996, Wong became the first MP of Asian descent to win a seat in Parliament courtesy of her ranking on the National Party's list following the first election held under the mixed member proportional representation system of voting in New Zealand.
In 2008, she stood in the newly-created Botany electorate in East Auckland and became the first MP of Asian descent to win an electorate seat.
This achievement was matched 12 years later when two Indian-origin candidates from the Labour Party, Gaurav Sharma and Priyanca Radhakrishnan, won electorate seats in Hamilton West and Maungakiekie, respectively. That same year, Sri Lanka-born human rights lawyer Vanushi Walters completed the trifecta by winning the Upper Harbour electorate seat by 2,392 votes.
Wong also became New Zealand's first ever Cabinet minister of Asian descent in 2008, overseeing the ethnic and women's affairs portfolios until she resigned as a minister in 2010 after admitting she misused parliamentary travel privileges on a trip to China with her husband.
Labour's Radhakrishnan joined this exclusive club when she was made New Zealand's first-ever Indian-origin Cabinet minister in 2020. Prime Minister Chris Hipkins later expanded her responsibilities, and she is now minister for the voluntary sector, disability issues and ethnic communities.
Sharma resigned from Parliament in 2022 following differences with the Labour Party leadership, while Walters has been given a list ranking of 30 for the upcoming election.
From 1996 to 2020, a total of 18 MPs of Asian descent have entered Parliament across party lines. Nine lawmakers came from Labour, six from National and one each from the Greens, ACT and New Zealand First.
Of these, six have been of Indian ethnicity, five Chinese and one each of Iranian, Pakistani, Maldivian, Indonesian, Sri Lankan and Korean descent.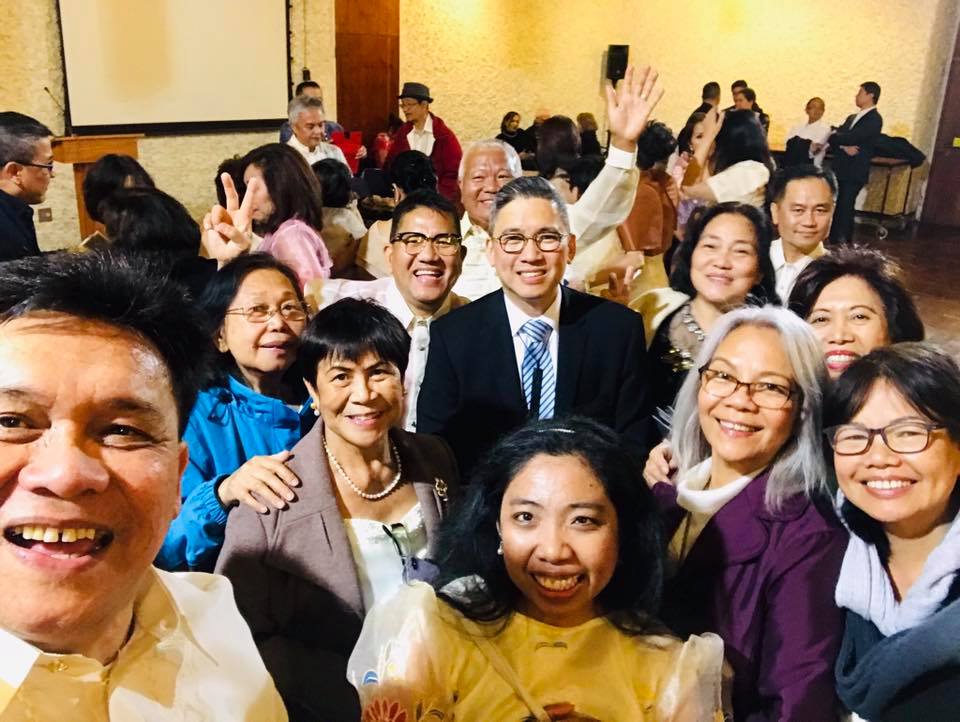 Parliament also had its first-ever MP of Filipino origin after National's Paulo Garcia had a brief stint from 2019 to 2020.
Like Garcia, former deputy leader of ACT and the party's only MP of Asian descent to date, Chinese-origin Kenneth Wang was briefly a lawmaker from 2004 to 2005. Wang also has the distinction of being the country's second MP of Chinese ethnicity after Wong.
New Zealand First's only MP of Asian descent has been Mahesh Bindra. He is of Indian ethnicity and was a lawmaker between 2014 and 2017.
The Green Party was the last major political party to have Asian representation in its parliamentary team. It happened in 2017 when former Iranian refugee Golriz Ghahraman became a list MP for the party.
Wong remained Parliament's lone Asian voice for two terms until Labour gave New Zealand its first-ever MP of South Asian descent in 2002.
In her second term as prime minister, Helen Clark chose Pakistan-born scientist Ashraf Choudhary (2002-11) on her party's list. Choudhary also enjoys the distinction of being New Zealand's first-ever Muslim MP.
Wong and Choudhary carried on as Parliament's two solitary Asian MPs for two terms, but things changed in 2008 when the number jumped to six.
Incoming Prime Minister John Key welcomed New Zealand's first India-born MP, Kanwaljit Singh Bakshi (2008-20), in 2008. Melissa Lee, who is now National's ethnic affairs spokesperson and is of Korean ethnicity, also became an MP that same year.
Meanwhile, Labour welcomed Rajan Prasad (2008-14), who is of Fiji-Indian descent, and Raymond Huo, who is of Chinese ethnicity. Huo was joined by National's Jian Yang – also of Chinese descent in 2011.
Facing increased scrutiny regarding their connections to the Chinese government, both Yang (2011-20), and Huo (2008-14, 2017-20) announced their retirement from politics within days of each other in 2020.
Since then, Labour's Naisi Chen has been the solitary MP of Chinese descent in New Zealand's Parliament.
Parmjeet Parmar, who sat on National benches between 2014 and 2020 and was once the party's spokesperson for research, science and innovation, has joined ACT for the upcoming election. Boasting a list ranking of nine, Parmar looks set to return to Parliament.
Health Minister Ayesha Verrall, whose family comes from the Maldives, and who has been a Labour list MP since 2020, and Marja Lubeck, an MP since 2017 with Indonesian ancestry, complete the history of Asian representation in Parliament.
From one MP of Asian descent in 1996 to eight MPs in 2020, Asian New Zealanders look poised – based on current polls and party rankings – to send their largest-ever contingent of lawmakers to the Beehive come October.
Published with special permission from RNZ