Alfred Dela Pena has been nominated to receive the Filipino-Kiwi Hero Award for 'Sportsperson of the Year 2023'.
By Ricky Matthew
Photos supplied.
AUCKLAND – In the world of sports, there are certain individuals whose journeys go beyond the ordinary, to make a lasting impact on the sporting landscape. A fine example of this is Kiwi-born Filipino, Alfred Dela Peña, 23 – a bona fide legend of his sport.
For over a decade this young and vibrant talent has honed his skills in the fast-paced world of table tennis. Starting at the tender age of ten, he found his passion ignited within the walls of Waitemata Table Tennis Club. Fast forward to the present, and he not only represents his club on the national stage but also represents his country on the international stage.
Alfred is no stranger to winning. He has proudly represented New Zealand at the highest level for several years, competing in prestigious events such as the World Junior Championships, 2023 ITTF World Championships Finals, ITTF World Senior Championships, and numerous domestic tournaments such as a gold medal at the North Island open.
Alfred has moved up in the latest ITTF World Ranking List. At #95 he is the first Table Tennis New Zealand male player to ever make the top #100 in the world.
Alfred exemplifies the unwavering commitment to excellence and the dedication needed to achieve remarkable success. However, his story goes beyond personal accomplishments. Alfred has been coaching and inspiring young table tennis talent in Auckland for the last few years and is a key figure at the Waitemata Table Tennis association.
In an interview with Migrant News, Alfred talked about his passion for table tennis and raising a new generation of stars.
"I have been playing table tennis for 13+ years now. It was my father that got me into table tennis. He plays casually.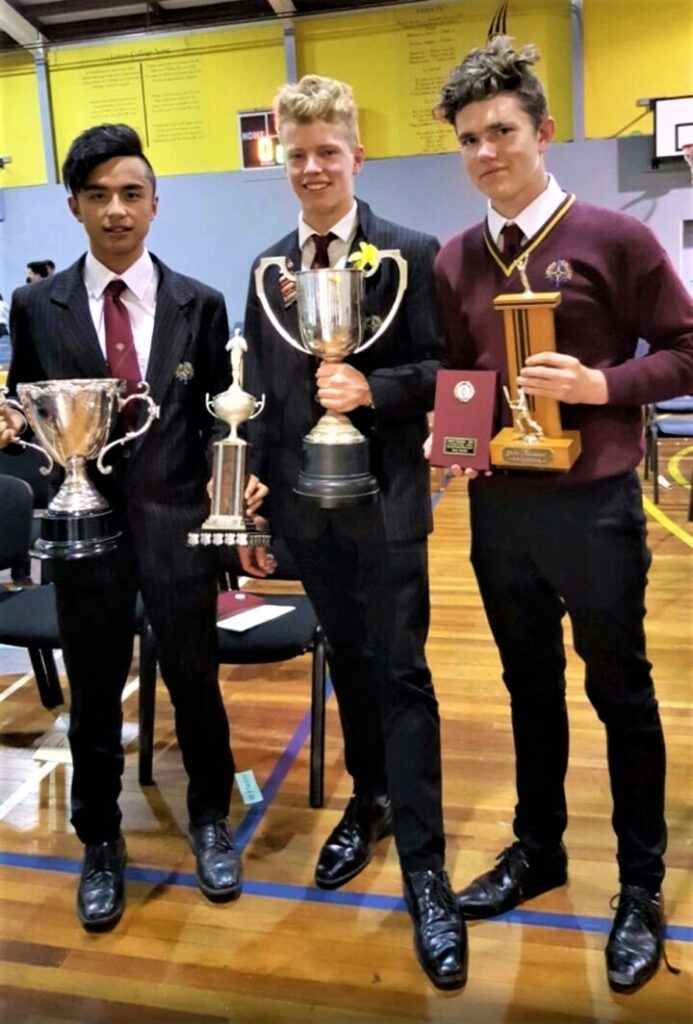 "I started playing around the age of ten for my club, Waitemata Table Tennis and later I represented my high school, Liston College. Now I am actually the facility manager at my club, I am on our club committee, and I am the association's head coach.
"I have been playing at a national and international level. I've been to three World Junior Championships. and I've been a men's representative of the men's team for 4 or 5 years now.
"At the moment, I play mainly as an individual. But when it comes to team events, we do have a team that plays at the national event and international events."
In order to compete at such a high level, table tennis has become "a full-time job." He reveals that "on average, I'd probably spend about two to three hours training each day."
Despite his achievements and training regimen, his passion goes beyond personal accomplishments. He is dedicated to inspiring young talent to help them reach the level that he has.
"To give back to the community, I'm actually coaching a lot more than training now. I have junior coaching groups weekly, four times a week. And I'm also an individual coach.
"I don't think there are many Filipinos getting into table tennis. I found a few Filipinos who enjoy table tennis. However, there are many more enthusiastic people who like to play table tennis in the Philippines.
"When it comes to selection for national teams I think Filipinos can fare better.
"Compared to basketball, height is not such as important factor. It is the speed, skill, hand-eye coordination, and reflexes that really matter."
Having a key role in the table tennis community, Alfred has seen the number of players and opportunities grow in the recent years.
"I know that table tennis is now growing in our community, which is good. I think there's a good opportunity for people out West to do well given that we had a new stadium rebuilt and a new player like me around who's very keen to coach."
Alfred indicated that he sees himself continuing to focus on table tennis. "I do see myself continuing in the sport for many more years. I mean, at the moment, I'm still pretty young, so I think I still have a few more good years in me.
Keeping fit is the name of the game. "Well, apart from table tennis, I do like to play different sports as well. I enjoy going to the gym and playing basketball."