By Ricky Matthew
(above) Her Excellency Kira Christianne D. Azucena. photo / Migrant News
WELLINGTON – The newly appointed Philippine Ambassador to Aotearoa, Her Excellency Kira Christianne D. Azucena, has vowed to strengthen the diplomatic ties between the two countries.
"New Zealand is a very important partner of the Philippines," she noted. "We have so many things that we're working together on, and I hope that we can continue this good relationship."
Having previously served as the Assistant Secretary for the United Nations and International Organizations at the Department of Foreign Affairs, Azucena brings a wealth of diplomatic experience to her new role.
Azucena's ambassadorship promises to forge closer ties between the Philippines and Aotearoa leveraging her deep understanding of international affairs and passion for fostering bilateral relationships.
She succeeds the esteemed Jesus "AmbaGary" Domingo, whose ambassadorship concluded in July 2022 and who now serves as Undersecretary for Civilian Security and Consular Affairs of the Department of Foreign Affairs.
On June 13th, after a Powhiri, a traditional Maori welcome, and an inspection of the New Zealand Defence Force Guard of Honor, Ambassador Azucena presented her credentials to the Rt. Hon. Dame Cindy Kiro, GNZM, QSO, Governor-General of New Zealand.
She praised the ceremony, particularly highlighting the inclusion of Māori elements, which she appreciated deeply.
Azucena also serves as envoy to Pacific islands close to New Zealand, including the Republic of Fiji, the Kingdom of Tonga, the Independent State of Samoa, and the Cook Islands.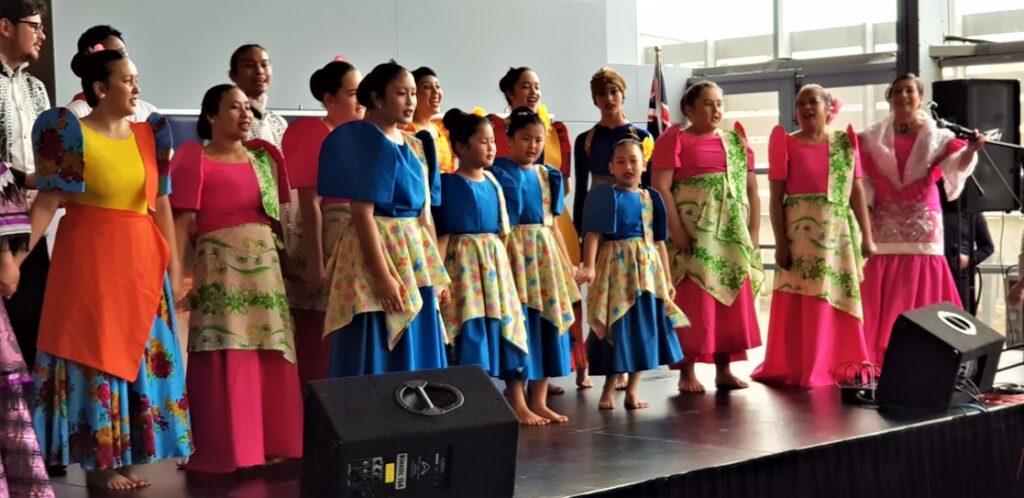 In her first ever New Zealand media interview with Migrant News at the 125th Philippine Independence Day celebration in Wellington, Ambassador Azucena expressed her enthusiasm about assuming her ambassadorial duties. "I have been looking forward to arriving in New Zealand and assuming my work since last year."
For Azucena this marks her maiden appointment to represent the Philippines as an ambassador. "This is my first opportunity to serve as an ambassador of the Philippines in a foreign country. But this is my fourth country where I served as a Philippine diplomat," she said.
Emphasizing the significance of the Filipino community in New Zealand, the third largest ethnic community in the country, Azucena expressed her delight at their unity and "meaningful contributions to the social and economic landscape of New Zealand". She expressed her commitment to supporting and uplifting the Filipino community during her ambassadorship.
Regarding her initial impressions of New Zealand, Azucena described the country as "a very orderly and quiet place. But even then, I see so many activities that celebrate our culture."
In response to inquiries about the Filipino population in New Zealand, she mentioned that while the exact number is yet to be determined, she estimates it to be close to 100,000. Efforts are underway to obtain a more accurate figure from the New Zealand government and other collaborative partners.
As she assumes her new role, her dedication to serving both nations and supporting the Filipino community is set to bring about greater heights of cooperation and prosperity.
BACK STORY:
Ambassador Azucena was born and raised in Dumaguete City in Negros Oriental.
Graduating from Silliman University with a Bachelor of Mass Communications, Azucena embarked on her diplomatic career in 1995, serving in key roles in New York, Hong Kong, and Rome, including as Charge D'affaires and Deputy Permanent Representative of the Philippines to the United Nations in New York.
Additionally, she was elected Chair of the Special Committee on the Charter of the UN and on the Strengthening of the Role of the Organization, demonstrating her expertise and leadership in the international arena.