By Ricky Matthew
(above) Cordillerean Youth Group. Photo / Migrant News.
Filipino youth in New Zealand are demonstrating a strong desire to stay connected with their culture and religion, thanks to the support and guidance provided by older generations within the community.
In a multicultural environment, the younger generation faces challenges of acculturation. Filipino adults are taking initiatives to preserve their heritage and traditions, ensuring they remain cherished and alive.
Speaking on the topic of youth engagement within cultural organizations, Edmund Cuevas, a member of Couples for Christ NZ, emphasized the significance of relevance and consistency in connecting with younger members. "We make sure that the activities we plan are relevant to the current generation, while remaining consistent with the values that they need to have," Cuevas mentioned.
To ensure that the interests of youth are catered for, the organisation holds "a separate assembly for the kids to vote on the activities that they want to do during the events. They run it themselves and they will vote, however there will be parents there to assist them." Encouraging youth to take the lead in planning activities allows them to express their creativity and build a sense of ownership within the organization, added Cuevas.
Another community organisation that seeks to involve youth in planning and management is the Boholanos in New Zealand. This organization is committed to preserving Boholano culture and aims to attract more young people by addressing issues important to them.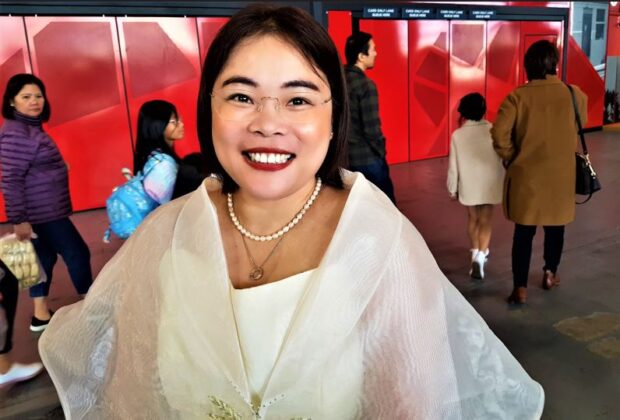 "What is important for them is mental health, climate change, their identity, and you know, a lot of our members come from the LGBTQI+ community," said Jesil Cajes, a Filipino lawyer and Chair of the Boholanos in New Zealand. "Traditional Filipino culture is strongly Catholic right?" she noted, "but we need to adapt and we need to adjust that."
The preservation of Filipino culture is not only limited to community groups, but extends to individual, parents, and businesses that are taking a stand against cultural erosion. One such individual is Billie Carani Jakobsson, a Filipina mother from Wellington, who has been living in New Zealand since 1987. She believes in instilling a sense of cultural pride in her children, who are half-Filipino and half-European.
"I want them to know that their lives are made up of two cultures, and they have to appreciate both to move forward," she stated. Jakobsson creatively introduces Filipino cuisine to her children's palate, ensuring they develop "an appreciation for their traditional dishes like Puto and Dinuguan from an early age". It is through food that Jakobsson is able to keep her children close to their two cultures.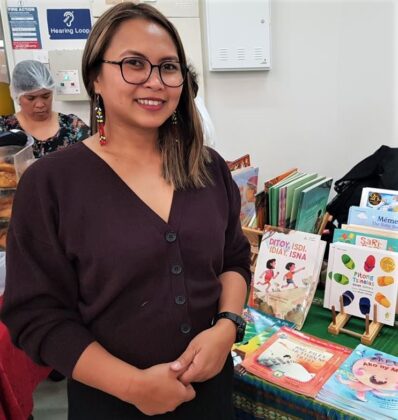 The Matatas Bookstore, founded by a passionate theater arts enthusiast, Donna Dacuno seeks to provide resources to facilitate the teaching of Tagalog, English, and regional languages to Filipino children in New Zealand. They offer bilingual Tagalog-English children's books, ensuring young ones can engage with their native language and stories from the homeland.
Dacuno spoke about her motivation to open the bookstore saying, "I have a half-Filipino son and I want his friends and future friends to be able to speak Filipino together. It may be through interaction with the books or activities."
The importance of preserving Cordilleran traditions and engaging the younger generation is uppermost in the minds of parents says Myriam Benito, President of the Organisation of Cordillerans New Zealand (OCNZ).
"Our culture is our foundation, and we must ensure its continuity by involving our youth." OCNZ has established a 'Next Generation' leadership group to provide opportunities for younger community members to actively participate in cultural events and take on responsibilities.
Myriam also spoke about an upcoming event that aims to create opportunities for Igorots in different countries to connect and learn from each other.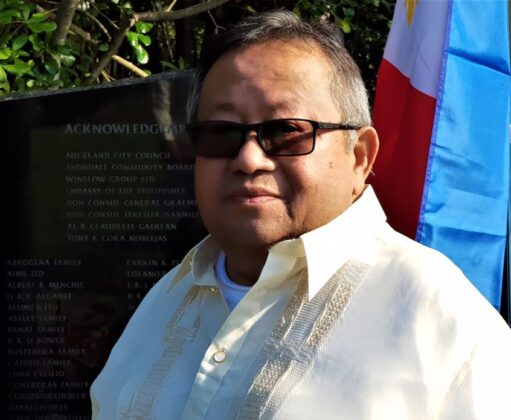 Roy Bustenera, Vice President of The Filipino Society Inc, commented on the urgency of fostering a sense of leadership and pride in the next generation of Filipinos. "It was sad to see that at our wreath laying ceremony at the Rizal Reserve during the Philippine Independence Day Celebrations, the attendees were mostly senior citizens and are dwindling in numbers. I am afraid that these Filipino activities will die and be forgotten upon the passing of the active senior citizens.
"Each Filipino organisation must really actively invite the younger generation to participate, and these can only be realised if current long-term officers of each organisation are able to pass on the positions to new and younger officers and for the older officers to guide and respect the positions that these younger officers are elected to."
As Filipino youth in New Zealand continue to navigate their dual identities, the guidance and encouragement from older generations serve as a vital lifeline, strengthening their connection to their culture and heritage. Through these efforts, the Filipino community in New Zealand can look forward to a future where their traditions and values are preserved and cherished by the generations to come.