By Ricky Matthew
WELLINGTON – New Zealand is rolling out the red carpet to recruit highly skilled foreign workers to help fill labour shortages in critical sectors of the economy. Fortunately, the response to this recruitment drive is gaining momentum as the current surge in job opportunities is attracting a large contingent of Filipino workers to our shores.
In a bid to address the ongoing labour shortage and to attract highly skilled workers to New Zealand, the government has announced significant changes to the Skilled Migrant Category (SMC) Resident Visa and Accredited Employer Work Visa (AEWV) systems. The reforms, which will come into effect on October 9, 2023, aim to provide clarity and faster pathways to residence for skilled migrants, while also ensuring that employers can access the talent that they need.
One of the significant changes is the removal of the cap on highly skilled workers, which eliminates an artificial constraint that previously limited the number of residence places available each year. This change allows skilled migrants to settle in New Zealand based on the actual demand for their skills.
Former Immigration Minister Michael Wood acknowledged the urgent calls for these changes. "We know that many industries are calling for workers as the global labour shortage bites. The new skilled migrant settings will help attract and retain skilled migrants to fill medium-to-long-term skills needs that would take more time to be filled by workers already in New Zealand."
Under the new system the current points-based SMC visa will be replaced with a simplified points system that establishes a clear threshold for residence. "Highly skilled people will have a faster route to residence and others will have a clear route to residence if they work for a certain period in New Zealand," explained Wood.
The previous requirement of 6 points to apply for the visa will remain unchanged. However, the updated system allows applicants to claim points from their New Zealand occupational registration, qualification (bachelor's degree or higher), or income from their job or job offer. Applicants can earn between 3 to 6 points from these indicators, but they cannot combine points from multiple indicators.
Additionally, applicants can claim 1 point for each year of skilled work in New Zealand, up to a maximum of 3 points. These points can be combined with those earned from occupational registration, qualification, or income. The new system ensures that highly skilled individuals have a faster route to residence, while also providing clarity for temporary workers about their eligibility for residency.
In an exclusive interview with Migrant News, Labour Attaché Mr. Angel L. Borja Jr., who heads the Department of Migrant Workers (formerly known as the Philippine Overseas Labour Office for NZ and the Pacific), described the impact that this will have on the Filipino visa holders in New Zealand.
"Right now we have almost 40,000 Filipino work visa holders in this country. They range from construction workers to nurses, healthcare workers, Dairy farmers, IT and others.
"Filipinos are quite happy to find themselves jobs in this country and now it is clearer whether they qualify under the criteria of Immigration New Zealand by virtue of the new accredited employers work visa."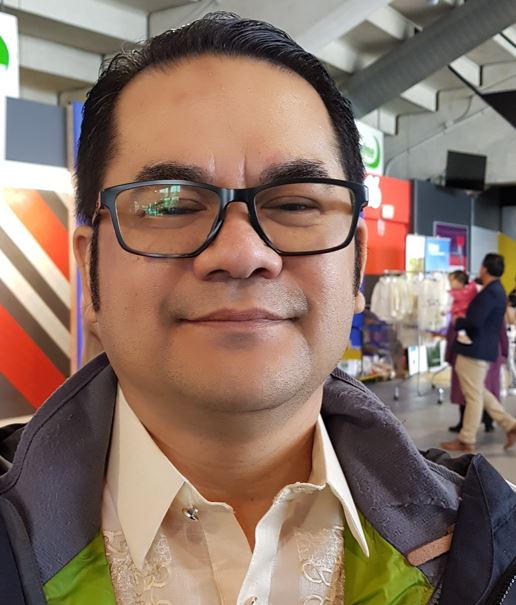 Another expert in the field, Augencio Bagsic, Director/Barrister and Solicitor at Bagsic Law Ltd, which specialises in immigration, observed that the lifting of restrictions has eased the process for individuals to apply for work visas, but has introduced further processes for employers.
"With the new system of applying for work visas, I think it's much easier now for a person to be accredited, which is a good thing. And then job checks as well are a lot easier. However, it has introduced extra hurdles for the employers. But if you pass all those hurdles, then everything will be smooth for both parties."
Bagsic proceeded to provide an estimate of the time it takes to go through the entire process, from application to arrival, under the revised system. He explained that the timeline can vary significantly. "If the employer is accredited and if they have a job check, then we can be approved in anything from a week to a month. It's just the preparation for the employee which takes a lot of time, but for the work visa it is much faster."
The construction sector continues to be a magnet for numerous overseas Filipino workers, Bagsic noted. "Carpenters are still in high demand, because one company can need 10 to 50 carpenters. Dairy farms only need one or two workers, but construction companies need many carpenters."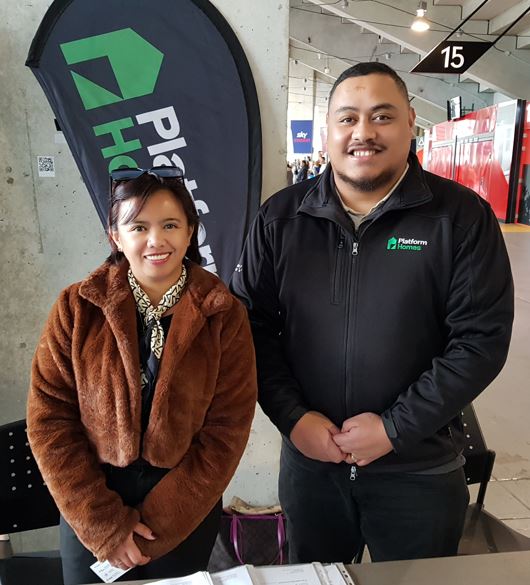 One of these construction companies seeking Filipino migrant workers is Kiwi-owned and operated Platform Homes. Johnny Taione, a construction consultant at the company, indicated that around 95% of their 400-strong team is made up of Filipinos.
"We bring in Filipinos as workers and we bring in workers from other international countries. We are looking for more Filipino workers at the moment. We also do recruit here in New Zealand, so we do both domestic and international recruitment."