By Ricky Matthew
Cover photo: Jaymin Mcguire
AUCKLAND, Henderson – Prime Minister Chris Hipkins has praised the "community driven response" to Cyclone Gabrielle as a National Emergency is declared – only the third time in the country's history – to cope with the worst weather storm New Zealand has seen in this century.
As this unprecedented weather event poses a real threat to the lives of New Zealanders, the government has unveiled a $11.5 million package for community groups and providers responding to the crisis.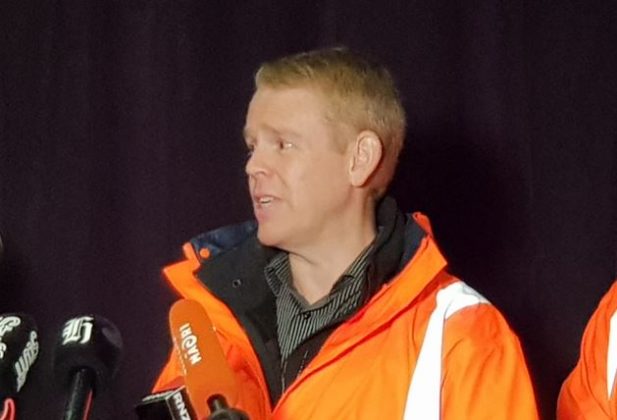 Addressing media early this afternoon at the Trust Arena in West Auckland, Chris Hipkins said that West Auckland is one of the worst hit spots of the cyclone. The Trust Arena is one of numerous shelters in the area that are offering displaced members of the community a place to sleep and food to eat.
Hipkins said "I want to acknowledge the situation that New Zealanders have been waking up to this morning. A lot of families displaced, a lot of homes without power, extensive damage done across the country."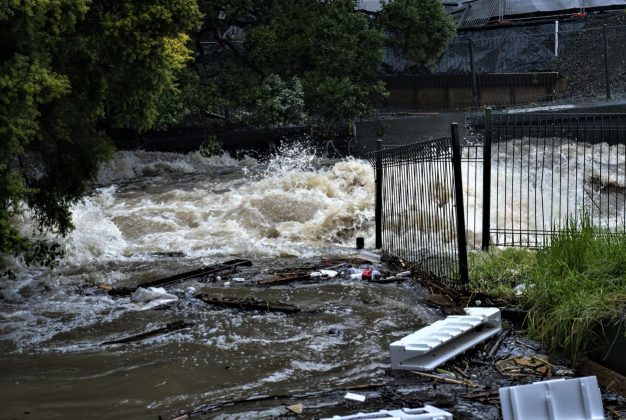 The Prime Minister later added that 2,500 people have been displaced, including 1,000 people in Hawkes Bay alone. Additionally, 225,000 people are without power. This hasn't been seen since Cyclone Bola in 1988.
The Prime Minister praised what he called the "community driven response" and said that "the volunteer response around the country has been a phenomenal one. We have seen community groups coming together to support their fellow Kiwis who have been in need, and I really want to thank them."
This praise comes after an announcement on the 13th of February from Hon Carmel Sepuloni, Minister for Social Development and Employment, about a much-needed increase in funding for community groups that assisted in the Auckland flood response.
Sepuloni said that a $11.5 million package for community support has rolled out of which $2 million of grants have been allocated for community groups to support the flood response. The amount that community groups can receive under the fund will be capped at $3500.
The additional funding will be important for supporting the numerous migrant community groups that were assisting in the Auckland flood response and are now likely to be called upon for the Cyclone Gabrielle response.
Some of the migrant community groups that Migrant News has been in touch with are the NZ Ethnic Women's Trust, the Supreme Sikh Society NZ, the Fatimah Foundation, Diversity Counselling NZ, and the Chinese New Settlers Services Trust. These groups have, in the past, provided shelter, food, cultural support, counselling, and financial support to the migrant communities in Auckland.
Many migrants who had just begun to steady themselves after the floods were faced by a new threat and had to turn back to the very community organisations and agencies that had assisted them to get through the floods.
These groups have, in the past, provided shelter, food, cultural support, counselling and financial support to the migrant communities in Auckland.
One of these organisations is the Supreme Sikh Society NZ. "So far we have provided over 5,000 hot meals and food parcels to flood victims," said a spokesperson. "Our aim is to serve humanity without knowing their culture, religion, cast, creed or gender."
The Chairperson of the Ethnic Women's Trust, Fadumo Ahmed, said that her team was concerned about those who are facing a language barrier when trying to access support.
"It is really hard to go through the system for some. They are victims once they've lost their house.
"They feel as if they need more help and they feel isolated. Each person has a different culture and different food and clothing needs; we respect that."
The Ethnic Women's Trust has 3500 people ready to help, many are women and all are migrants.
They are providing emergency shelter, food, and bedding to support Muslim women and children who have been impacted by the flood.
Meanwhile Ikhlaq Kashkari, President of the New Zealand Muslim Association, said that his group has "opened its mosques across Auckland as emergency shelters for people affected by the floods and the cyclone.
"Separate areas will be dedicated to men and women."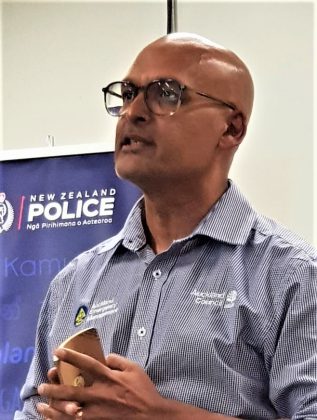 Rohan Jaduram, Community Resilience Manager for Auckland Emergency Management, conveyed his appreciation for the community shelters that groups such as the Ethnic Women's Trust provide.
"I really want to thank people who shelter families and individuals – whether it's in their homes, whether it's in a community shelter, a school, or an early childhood education shelter. I thank you so much. You make our job so much easier, especially with a response of this scale."
When asked if the government will commit additional funding to support the cyclone recovery, the Prime Minister said "we will do what we need to do in order to support New Zealanders through this. Our focus right now is on the immediate response, it's on making sure people have a roof over their head, that they have a meal, that their families are well cared for. That's the immediate focus. The recovery effort is something that we will absolutely be placing front and center of the government's program over the next few weeks and months.
"We know that this won't be an overnight recovery, it's going to take a while, some people are going to be displaced from their homes for an extended period of time and we will need to support them through that.
"Businesses will continue to feel the tail of this for some time and we will need to support them through that as well. We'll work out in the next few days and week how best to do that."