By Ricky Matthew
Cover photo: (left to right) Alberto Balag-ey, Myriam Benito, Sheila Mariano, Beverlyn Carpio and Maribeth Malubay
AUCKLAND – On the occasion of Mother's Day, Igorot heritage events took a pause, allowing the spotlight to shine on the celebration of mothers.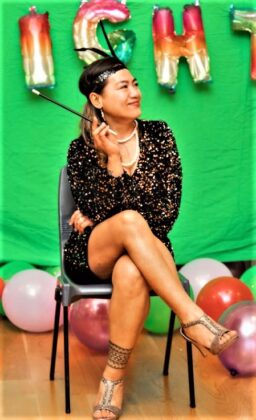 In a dazzling display of flamboyance and tropical fashion, members of OCNZ (Organisation of Cordillerans New Zealand) came together in Auckland to put on a Gatsby and Hawaiian themed party.
For once the 'gangsa' (brass gongs) and the tribal dance made only a brief appearance. Instead, there was a lively band for dance music and amazing singers serenading, as well as exciting contests with prizes for the best dressed mums.
As the focus was on mums, they also got to be fed first. The splendid traditional feast provided by community leaders was served by men to their partners.
The event was a testament to the vibrant spirit and unity among the community members. Myriam Benito, president of OCNZ, expressed her excitement and gratitude for the occasion to celebrate mothers within the Cordilleran community.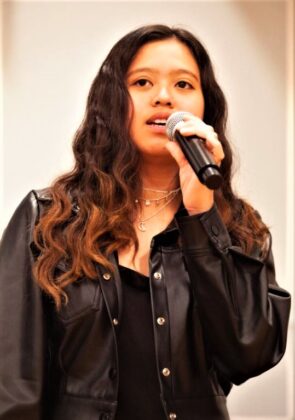 "My heart is filled with gratitude as we come together to celebrate our Cordilleran culture and the incredible growth we have achieved as a community," said Myriam, "This event is a reflection of our shared values and the bond that unites us all."
Myriam highlighted the importance of community support and unity, stating that "it is through our collective efforts that we can ensure the preservation of our rich heritage and pass it on to future generations."
The importance of preserving Cordilleran traditions and engaging the younger generation is uppermost in the minds of parents. "Our culture is our foundation, and we must ensure its continuity by involving our youth," Myriam emphasized.
OCNZ has established a "Next Generation" leadership group to provide opportunities for younger community members to actively participate in cultural events and take on responsibilities.
Myriam also spoke about an upcoming event that aims to create opportunities for Igorots in different countries to connect and learn from each other.
"We are privileged to be hosting the 14th Igorot International Consultation in Auckland next year. This consultation is a significant milestone for our community, as it brings together Igorots from around the world to strengthen our bonds and promote cultural exchange," she explained.
In addition to the consultation, OCNZ actively supports community projects. Myriam mentioned the organization's collaboration with the Igorot Global Organization to provide scholarships for university students in the Cordillera region. She also emphasized their involvement in health and dental missions, bringing essential services to remote areas.
BACKSTORY:
The OCNZ, founded in 1995, has been actively promoting Cordilleran culture in New Zealand.
The Cordilleran community in New Zealand is a successful and rapidly growing one, says Myriam. "Our community in New Zealand is diverse, comprising individuals with various occupations and skills. We have professionals, nurses, furniture makers, linemen, beekeepers, farmers, builders, and IT engineers among us."
She highlighted the growing presence of Cordillerans in the dairy farming industry, with community members successfully venturing into managerial roles.
Editor: The Mother's Day event was organised by OCNZ Southwest Auckland group led by Maribeth Malubay and Mark Soliba.