By Ricky Matthew
(above) Bev Moon. Photo / Migrant News.
Auckland – June 15 marked the opening of 'A Place to Call Home' – the first group exhibition of contemporary New Zealand Asian art, curated by the Bergman Gallery.
This groundbreaking exhibition aimed to highlight the generational presence of Asian New Zealanders and the pivotal role their art plays in shaping the country's contemporary cultural landscape.
Through various artistic mediums such as paintings, photography, sculpture, and ceramics, this exhibition showcased the artists' exploration of ancestral legacies and the concept of home and belonging within the context of New Zealand.
The narratives expressed by the participating artists in 'A Place to Call Home' resonated with traditions from across the Pacific and Asian continent, embracing diverse cultural influences from Korea, China, India, Sri Lanka, Philippines, Malaysia, Persia, and the Middle East.
These traditions have merged with their New Zealand values and identity, generating a commanding dialogue with distinct voices, stories, and perspectives. The exhibition presents a biographical exploration of cultural evolution within the broader New Zealand population.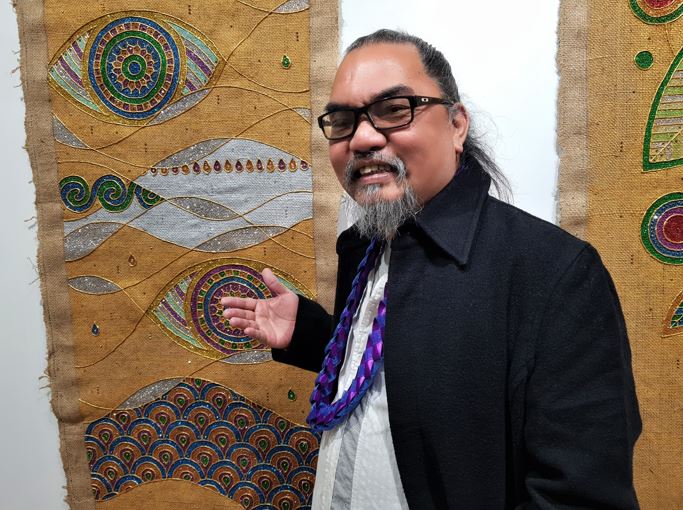 Louie Bretaña, a Filipino artist, shared his perspective on the artworks he contributed to the exhibition. "It's all exploring the difference. My pieces at this exhibition are all exploring the narratives of our pre-colonial deities."
Bretaña's artworks depict the safety of fire and volcano, the symbolism of nature, and the representation of local stories intertwined with Filipino aesthetics. His works draw inspiration from Filipino cultural heritage and merge it with the local New Zealand context.
Another featured artist, Bev Moon, a Chinese artist, discussed the motivation behind her artwork in the exhibition. Her artwork portrays a Cantonese Yum Cha feast, symbolizing family gatherings and honouring her heritage. A gold lucky cat sculpture, representing her father, is the table's centrepiece.
Moon explained: "The black place settings around the table represent my mum, my dad, and my sister who passed away. The cat is holding a bowl of chips, referencing my father's 32-year-old fish and chip business. On the cat's tag is a dollar sign, representing my father's journey from having nothing when he arrived in New Zealand to providing for his family and loved ones."
Moon's artwork incorporates locally sourced materials and knitted elements, reflecting her personal connection to her Chinese heritage and the traditions passed down through her family.
Both artists emphasized the significance of their art in reflecting their cultural identities and the transformative experiences they've had since coming to New Zealand.
"The Māori and Pacific nations here in New Zealand have opened my mind to looking at my own cultural identity separate from colonial influences," shared Bretaña. "It's about taking everything out and leaving it purely Filipino."
Moon echoed this sentiment, adding, "it has been an honour to be a part of this exhibition alongside artists from all over Asia and I have relished the opportunity to honour and celebrate my Chinese heritage in unique ways."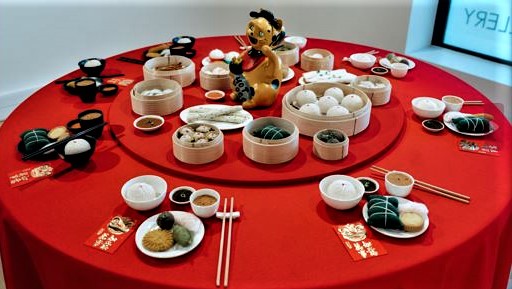 "A Place To Call Home" invited viewers to engage with the artworks and experience the diverse narratives and rich cultural tapestry of Asian New Zealanders. The exhibition showcased not only the artists' creative expressions but also their shared experiences of finding a sense of home and belonging in New Zealand. It was a celebration of cultural diversity, resilience, and the power of art to foster understanding and connection.
The exhibition ran from June 15 to July 30 at the Bergman Gallery in Auckland. Visitors were encouraged to explore the various artworks on display, which collectively emphasized the declaration that New Zealand is indeed a place to call home.