By Ricky Matthew
AUCKLAND – The formation of the Organisation of African Unity in 1963 sparked the start of a yearly global celebration of African culture on the 25th of May. Sixty years on, Africa Day has experienced a substantial surge in popularity. Remarkably it has also evolved from being observed as a one-day commemoration into a month-long celebration in places like South Africa and New Zealand.
The African communities in New Zealand are modest in size yet increasing. The 2018 census found 16,890 New Zealanders declaring descent from African nations (not counting South African European), just 0.3 percent of the population. This group is shown in the census data to have grown by 58.6 per cent between 2006 and 2018. In addition, there are around 68,000 South African-born people living in New Zealand.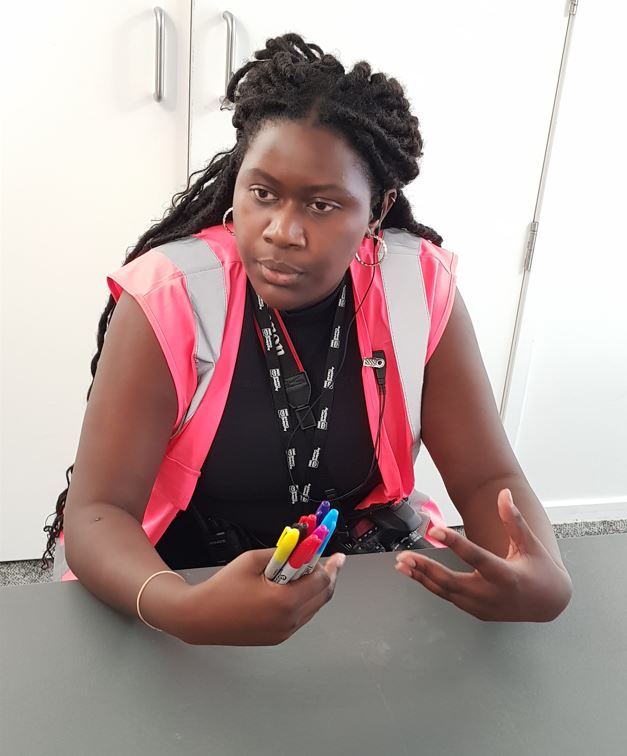 Many of our major cities, especially Auckland, host significant African communities. Recognising the importance of highlighting the diverse cultures of the African continent and its diaspora, Adorate Mizero, a Burundian African Aucklander who has wide experience in community work, came up with the concept of Africa Month.
Whilst working as a program coordinator at Auckland Council she was appointed as the lead for this ambitious month-long celebration of Africa's rich cultural heritage in 2022 and 2023.
Throughout the month of May her team organised a lineup of events that celebrated African and Black communities in Aotearoa. From dance classes and cooking demos to African markets and art exhibitions, music and a fashion show – there was something for everyone to enjoy and appreciate.
Migrant News had the opportunity to speak with Adorate – a visionary, a dynamic event organiser and community worker – who shared her insights into the event's inclusive approach, the various programs offered, and the ways in which the event seeks to promote education, unity, community, and fun.
Q: What is the inspiration behind Africa Month?
A: Africa Month was a concept I came up with because I thought that we were deserving of more than just one day, so I made it a month-long event with different programs.
Now that many of us have migrated away from the continent, Africa Month is a way for us to unite and celebrate our continent.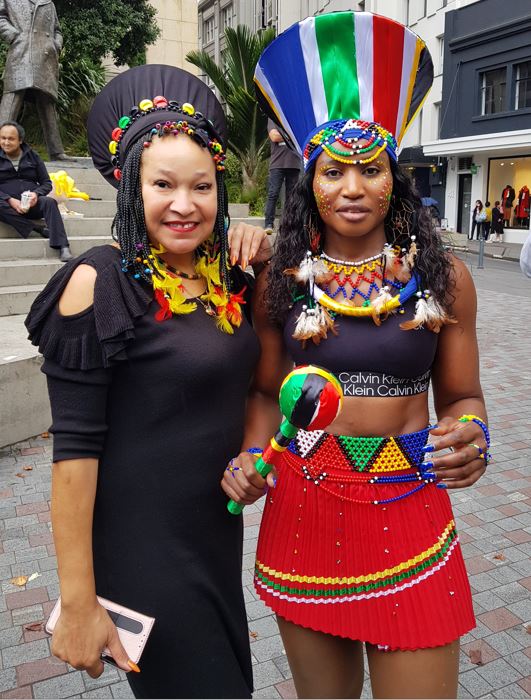 Q: How were you involved with Africa Month?
A: I worked for Auckland Council as a program coordinator.
I was funded by the development program office, a branch within Auckland Council, that put on this event. I was supported by my managers in the Central City Hub.
I organized the first Africa Month in 2022 and this year the event was repeated.
Q: What were the events and programs scheduled during Africa Month?
A: The events were held at three different venues in the Central City Hub. The Ellen Melville Centre, the Central City Library and the Albert Park Caretaker's Cottage.
'An Afrikan Market' on the 6th of May ushered in Africa Month. It was held at the Ellen Melville Centre, both indoors and outdoors. Upstairs in the lounge was where the performers were based and in the hall was kids craft and the digital t-shirt printing area. Across the hall there was a display of jewellery, headscarves, and other similar things.
We worked with community partners. The market was managed by two members of the African community who went out and sourced vendors for different crafts and performers.
We have also held a Black Ink Book Display at the Central City Library. We had an art exhibition and published a magazine with photography in it. There was a craft corner upstairs which centered around families.
Later in the month we held an Egyptian cooking class.
Other events were a Hula Fit Dance Class which is a mix of Cook Island and African dance styles which ran every Sunday throughout May.
A Rituals Installation was held at the caretaker's cottage in Albert Park.
We tried to cater for everyone's different interests throughout this whole month.
Q: What message were you trying to spread through this event?
A: Education, unity, community, and fun vibes. Education because this year I tried to be more inclusive of the African diaspora, people that weren't born in the continent but have heritage tracing back to the African continent. This includes people from the Caribbean, African American communities, and black indigenous people from other parts of the world. For a lot of them their identity is connected back to Africa, and they are very proud of it.
I wanted to promote all the different cultures, ethnicities, tribal groups, or whatever you wanted to identify with.